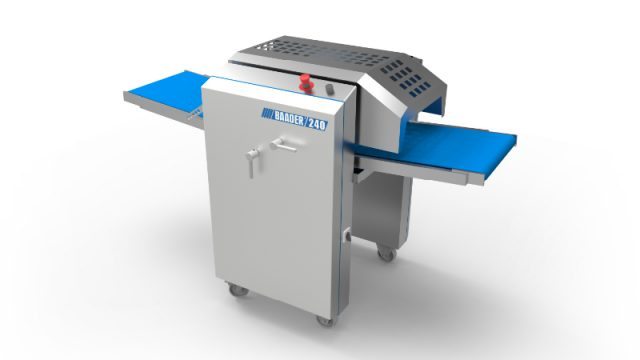 Baader has launched the Baader 581 for producing fillets with a high-yield.
In 2017, the BAADER 581 will be including a belly cutter.
With the salmon solution, including the BAADER 988 Trimmer, users can change products on the fly, providing flexibility.
From an A to D trim, premium fillets are formed to customer requirements.
The Baader 867 2 or 4 lane Post Rigor Pinbone Remover is also part of the Baader Salmon Solution.
This controlled the 2to4 Fillet Divider, which is designed for better product flow and less handling in the line.
Adjustments of the fillet divider can also be stored in the recipe archive of the pinboner, as well as storing a variety of recipes in the machines.