Private Labels Products Show 2015 will be held from 6-8 August 2015 at Pragati Maidan, New Delhi, India.
Food News International talks to the organizer, MEX Exhibitions, to find out what would be in store for show visitors in the three-day event.
FNI: What consumer demands drive the growth of private labels in India?
MEX Exhibitions team: According to a research paper published in Researchers World that analyzed consumer perception towards private label brands, 47% of the respondents gave preference to quality and 33% of the respondents felt that price of the product was the eminent factor that determined the choice of the private label brand.
Respondents also thought that private label brands are innovative in terms of their offer to the shopper.
Consumers in India are looking for products that are mainly driven by price.
Other factors include quality and a variety of options.
Private labels are competing strongly with national brands on these fronts.
While quality is yet a slight deterrent, the competitive low price point is something private labels are banking on to build consumer loyalty.
The ability to provide options is another strong suit of private labels in India.
FNI: How should food and beverage (F&B) manufacturers capitalize on these trends?
MEX Exhibitions team: The F&B industry is one of the fastest growing sectors and a potential gold mine for private labels to cash in. High earning consumers are generally more quality conscious than price sensitive.
They would not hesitate to spend on a private brand that is not yet well established in the market provided there are better quality products.
However, lower earning consumers are price sensitive.
By offering a wide range of quality goods, they will be encouraged to opt for unbranded offerings across a few product categories.
According to a study, recent years have shown a shift in consumers' shopping pattern at the grocery store, indicating that consumption is largely being driven by processed foods.
According to Market Research.com, the Indian processed food sector is expected to reach US$255 billion by financial year 2016 with 13% growth rate per annum.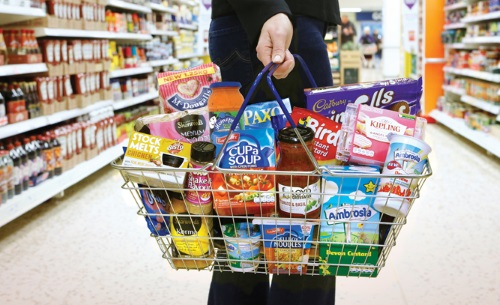 FNI: What are the characteristics of products that are customized and localized for the Indian market?
MEX Exhibitions team: We are noticing a shift from standardization to localization in consumer markets.
Consumers are becoming more diverse in terms of lifestyle, wealth and values.
To offer customized products to the local market, companies are taking on an alternative approach to pricing, marketing and customer service.
For companies to do well in India, they need to make the product economical for the price-sensitive Indian consumer and localize packaging.
FNI: What new labels would visitors see at Private Label Products Show 2015?
MEX Exhibitions team: Visitors can expect to see new labels from giant retail players such as Easyday, Hypercity and Spencers.
There will also be new labels catering to the ready-to-cook, ready-to-eat, health drinks, energy drinks, fast foods and wafer segments.