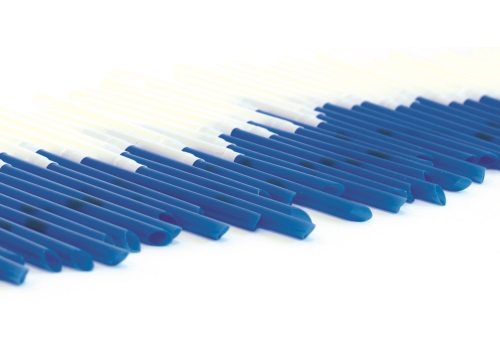 Ganeden Biotech and CapAble AB have created a telescoping GanedenBC30 LifeTop Probiotic Straw that can be used in both refrigerated and shelf stable milk or juice boxes, pouches and bottles.
Michael Bush, senior VP of Ganeden Biotech tells Food News International that the beverage industry can now attach probiotics in straws and incorporate them safely onto the product in the factory.
FNI: Could you share the reasons and motivations behind creating this product?
Bush: The shelf stable beverage market has always been a highly desirable but also offered a number of technical challenges.
In an effort to provide a probiotic solution for that market, we looked for solutions that allowed for use of the probiotic outside of the beverage.
The creation of this new straw enables probiotics to be integrated into shelf stable beverages of all types.
This is something that was impossible before.
FNI: What market wins would you expect from the launch of this straw?
Bush: This straw allows probiotics to be integrated into shelf stable beverages, so we believe that it will be a solution for beverage manufacturers in categories as diverse as adult sports nutrition, grab-and-go meal replacements, as well as juice bags and milk applications for children.
But consumer is the real winner.
The look and feel of the straw is similar to what you would find on any ready-to-drink (RTD) beverage.
This means that consumers will not have to change habits, switch to new products or forego their probiotic intake due to convenience.
Due to the world-class stability of the probiotic in the straw, Bacillus coagulans GBI-30, 6086, products including the straw will allow consumers the convenience of RTD with the added benefits of a quality probiotic.
FNI: What wins do beverage manufacturers enjoy when using this concept?
Bush: We worked closely with CapAble (BioGaia), the manufacturer of the straw, to ensure stability and efficacy so that all beverage manufacturers simply need to apply the straws to their beverage container of choice.
In addition, the packaging is fully compatible with most Tetra systems and allows for automatic feeding and adhesion of the straws to the Tetra packs.
Product integrity is ensured as the probiotic is suspended in a small bead of oil that adheres to the inside of the straw until the consumer uses it to consume the beverage.
FNI: What can beverage manufacturers do to ensure that the probiotics are safely packed and protected from the logistic environment?
Bush: The straws come pre-packed in nitrogen-purged foil that protects the straws from environmental variables that might be seen in packing systems.
But specifically, the probiotic used is very different.
It is a spore-forming organism, which makes it highly stable and allows it remain viable through most manufacturing processes, high or low temperature, pressure and environmental extremes.