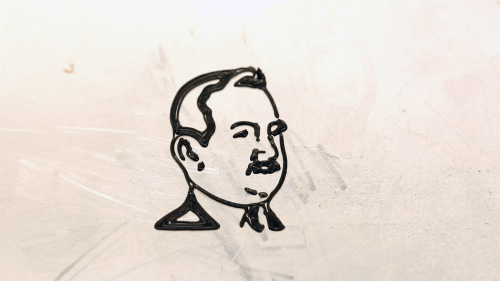 The Hershey Company, in partnership with 3D Systems, announced the December 19 debut of its three dimension (3D) Chocolate Candy Printing exhibit at Hershey's Chocolate World Attraction.
Jeff Mundt, senior manager technology of The Hershey Company tells Food News International that 3D printing has facilitated a greater interaction between the company and consumers, given scientists more room to explore new product possibilities for calculated product-to-market strategies.
Here are more details.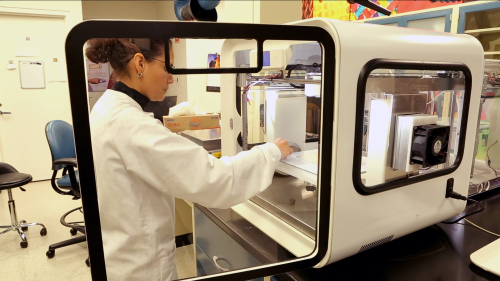 FNI: Could you share your experience of using 3D printing of chocolate candy?
Mundt: Hershey began its partnership with 3D printing company called 3D Systems this time last year.
Our food scientists and innovation teams have been working closely with 3D Systems on developing 3D chocolate printing technology and we are very excited with the results.
We are now on our fourth generation printer and it can print five bite-size pieces of chocolate in an hour.
FNI: How does this change the way chocolate candy production was done traditionally? Why?
Mundt: The 3D chocolate printer extrudes warm chocolate layer by layer and quickly cools each chocolate layer allowing the printer to create complex 3D designs based on computer aided design or CAD design files.
This is a game-changer because with the printer we can now create unique textures and shapes that we were not able to before using molds.
The opportunities for personalization are nearly endless.
FNI: How did the idea of 3D chocolate candy printing come about at Hershey?
Mundt: 3D printing has been a very disruptive technology and has continued to grow in the last few years.
Part of Hershey's research and development strategy is taking a look at how we can harness new technologies to delight and surprise consumers.
Based on feedback since the announcement, consumers are thrilled by the opportunity 3D printed chocolate represents.
We partnered with 3D Systems because they are at the forefront of commercial-grade 3-D printers.
FNI: What were the areas staff have to (un)learn when using 3D printing solutions?
Mundt: 3D printers use CAD files as the protocol for a print job.
This has required that the scientists working on the chocolate formula also work directly with the CAD designers to create 3-D designs that can deliver iconic Hershey brand equity in a shape that complements the chocolate formula and printer resolution.
It is a complex process but the results have been visually amazing, texturally complex and absolutely delicious!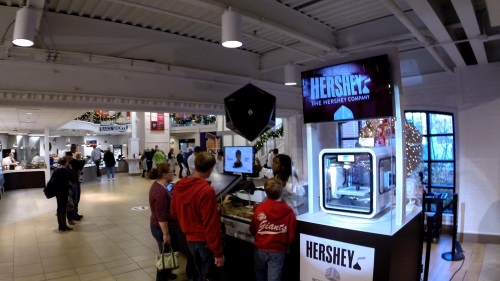 FNI: What were the outcomes of having used 3D printing in Hershey's confections?
Mundt: In December 2014, we debuted the world's first public 3D chocolate printing exhibit at Hershey's Chocolate World, our flagship retail store.
It was the first time consumers had the opportunity to witness 3D chocolate printing live and see what they would look like as a 3D printed piece of chocolate using our digital scanner.
We are very happy to have given consumers a one-of-a-kind candy experience and we plan to continue the exhibition throughout this year.
We are also taking the opportunity right now to gather consumer insights to help us develop our plans for commercialization.
The voice of the consumer is very important to Hershey's innovation process.
One of the goals of our 3D chocolate printing exhibitions has been to gather consumer insight so that we can decide the best route to market for 3D printed Hershey's chocolate.
We want to make disciplined commercialization decisions based on consumer knowledge.
FNI: How will 3D printing be the game changer for Hershey in the market?
Mundt: We are the first confectionery company to be 3D printing chocolate and we are working with the leading 3D printing company.
Having our arms around this game-changing technology and actively working on ways to bring it to the market puts us in an exceptional position.