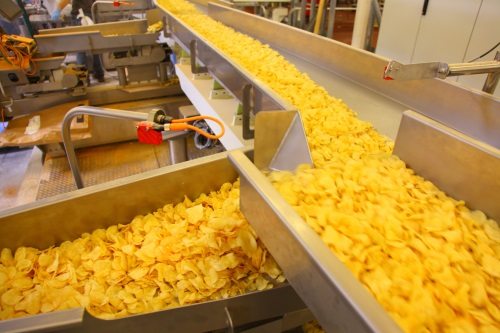 tna has in December 2014 launched an Arabic language website that reflects the simplicity, flexibility and performance of the company's integrated food packaging and processing solutions.
Being the direct translation of the company's main website, this new portal aims to provide the company's latest news, updates and product innovations to the food and beverage manufacturers in the Middle East.
Mukul Shukla, general manager, TNA Middle East Pty Ltd., tells Food News International the importance of the region to the company, as well as the market opportunities it aims to capitalise on this year.
FNI: Why did tna decide to have an Arabic website?
Shukla: The Middle East is a prosperous and successful region for the food packaging and processing industry, and it is one that holds great promise for tna too.
We have been active in the Middle East since 2003 and opened our first regional office in Dubai in 2007.
The economy in the region has experienced significant growth over the last few years, which in turn has raised consumers' disposable income.
This, in conjunction with a growing population and changing lifestyles, has led to increased demand for packaged goods.
More people are looking for on-the-go food, such as extruded snacks or dried fruits and nuts.
Furthermore, spoken in more than 20 countries, Arabic is now the fifth most common native language in the world.
In addition to our dedicated on the ground team, we felt it was also necessary to create a website that is tailored to the people in the region.
This allows us to provide round the clock support and information to new and existing customers across the Middle East, demonstrating our commitment to excellent customer service.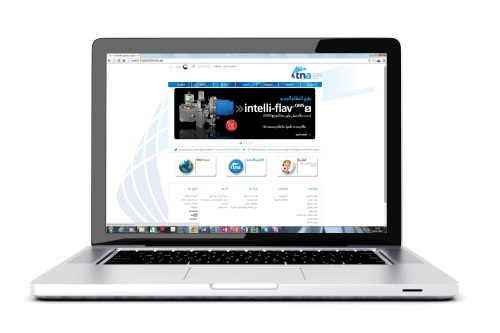 FNI: What are the goals of the website?
Shukla: It is all about thinking globally and acting locally.
The website reaches out to an Arabic audience and serves the needs of the ever expanding Middle Eastern market.
This means that the team now has more support than ever to develop our connections across this vast region and provide support to customers no matter where they are.
Together with FOODesign, we can feature our complete set of food packaging and processing solutions to a wider customer base, while expanding our product offering further afield.
As for any contrasting differences, the Arabic website is a direct translation of the existing website, so no major changes have been made.
FNI: What are the top three opportunities that tna has targeted in the Middle East in 2015?
Shukla: We have recognised numerous developments in the packaging and processing industry and now seek to target three of the following trends to serve new born opportunities:
1) Vertical form fill and seal (VFFS) packaging systems
These machines have been used across the food industry for more than 50 years to package an extensive range of products quickly and easily.
Ongoing innovation in this area means that these machines have evolved from bagging speeds of 60 bags per minute, to over 200, and we now endeavor to bring this system to the Middle Eastern market.
Furthermore, they are becoming increasingly digitalised to allow for easy integration into both new and existing production lines.
2) Controls and integration
We are looking to grow the trend toward system integration and automation in VFFS lines across the region.
Whilst improving packaging speeds, it simultaneously helps reduce waste, human error, lower overall manufacturing costs and deliver high product quality.
Digitalization of packaging systems enables the removal of mechanical parts which can easily breakdown or require maintenance.
By integrating software, manufacturers can benefit from a single point of control for the entire packaging line – this means that should an error in the packaging line occur, it is flagged up and addressed from the same place, ensuring that it can be dealt with quickly and efficiently.
3) Turnkey solutions
While in the past many snack manufacturers may have incorporated a variety of equipment into their production line, more are seeking total solutions.
With a line that is tailored to each plant's needs, key productivity objectives can be met, efficiency can be improved and throughput increased, allowing manufacturers to make the most of the growing Middle Eastern snack market. 
FNI: What are the challenges working in the Middle Eastern market?
Shukla: One of the biggest challenges when operating in the Middle East market is its size.
While it is a key driver for economic growth, its geographical spread and human diversity can pose a challenge.
This, coupled with a rapidly expanding population, means that companies need to remain flexible to serve the changing needs of this vast region. 
FNI: What did tna do to overcome these challenges?
Shukla: It is important to be as close to your customers as possible and that does not just mean having a regional representative.
It is essential to learn about and eventually become part of the local culture if you want to achieve success.
Having a dedicated local team has been vital for us as it has helped us to establish trusting and lasting partnerships with local suppliers and customers across the region.
At the same time, our commitment to innovation and service excellence enables us to develop technology that delivers the speed and flexibility our customers need to serve this growing market.
Our new website is proof of our commitment to this and will further facilitate our connections across the Middle East.