Arla Foods Ingredients has highlighted the need for a global industry push to ensure dairy ingredients are included as an integral part of emergency food programs.
Ingredients derived from milk tend not to be included in such programs – including the United Nation's World Food Programme, which fights hunger in the developing world – because of concerns over their cost.
Henrik Jørgen Andersen, senior research and development manager tells Food News International that food and beverage manufacturers can work with non-government organizations (NGOs) and food aid agencies to offer dairy-based nutritious food to more people.
FNI: What are the ways that manufacturers can work together to integrate dairy ingredients as part of emergency food programs?
Andersen: We can co-fund clinical studies performed by independent third parties, including NGOs based in vulnerable locations around the globe.
These studies would be designed to show that the inclusion of milk ingredients in food aid products is economical, healthy and sustainable compared with present food aid formulations.
FNI: What are the challenges for such a collaboration?
Andersen: The challenge is mostly to identify those interested in our work in this area, as companies normally do not have a person or group of people responsible for such initiatives.
We should, as companies, be more open minded about such pre-competitive efforts so we can support each other in making a difference.
Moreover, we could leverage on dairy ingredient trade organizations such as US Dairy Export Council and European Whey Products Association as points of access and facilitate these activities.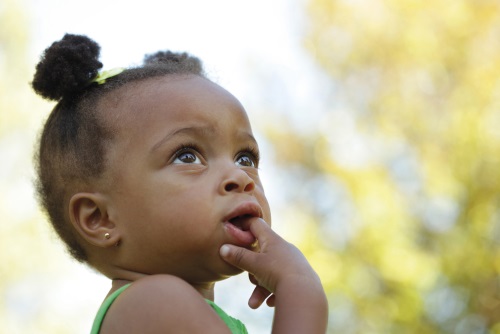 FNI: What challenges would you foresee on the implementation of integrating dairy ingredients into emergency food programs?
Andersen: Firstly, we have to document that it is economical, healthy and sustainable to use dairy ingredient supplementation or substitution of other ingredients with dairy ingredients.
Subsequent to this, the dairy ingredient industry needs to be able to deliver the required quality and quantity of ingredients when demanded.
The Food and Agriculture Organization of the United Nations (FAO) has already recognized the potential of ingredients such as dairy proteins, so we now need to show that they are economically viable so that the World Health Organization and the FAO will recommend them as part of the future solution.
FNI: How can manufacturers of dairy products participate in local food programs?
Andersen: NGOs have offices in many countries.
Direct contact with these offices, or with scientific networks that conduct clinical trials related to the development and implementation of food aid, is normally a straightforward way to become part of food programs.
Moreover, the Global Alliance for Improved Nutrition (GAIN) might be an appropriate gateway to become involved.
FNI: Which people groups, such as those allergic to lactose, would be left out from a collaboration of dairy companies for food programs?
Andersen: Many dairy ingredients are available without lactose, so these products can be used as supplements for older children, adolescence and adults.
Few people suffer from true milk allergy, so these products suit almost every situation.
Moreover, food aid is first and foremost about survival.
Non life-threatening symptoms such as mild allergic reactions and diarrhea can often be ignored as long as vulnerable people are getting better.
It should be remembered that food aid is most often a short-term treatment.
If it works, vulnerable people will hopefully get back to a more normal diet after a while.
FNI: How can these people groups be helped?
Andersen: High quality proteins, minerals and vitamins are the nutrients that are key to creating superior and sustainable food aid solutions.
Whey ingredients can supplement local produce and provide high quality proteins and minerals and we believe vulnerable people should not be excluded from accessing them and enjoying the benefits.