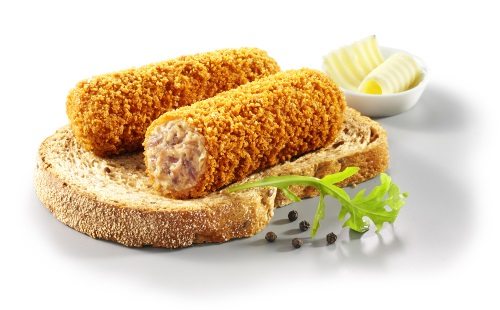 Crisp Sensation Holding says its licensee Royaan has launched the first products made with its crumb coating.
The Dutch snack manufacturer has introduced a range of oven snacks under the brand name Kwekkeboom.
The oven-baked products, including meat croquettes and cheese dippers, use the patented Crisp Sensation technology and feature crispiness that
matches deep-fry coatings.
Initially, the products will open up new possibilities for the food service industry before being made available to consumers via retail stores.
Kwekkeboom is a brand of premium crumb coated snacks in the Netherlands.
The range comprises beef croquettes, typically Dutch "bitterballen", cheese dippers and chicken nuggets – the latter in pure chicken or with added Italian, Saté or Curry fillings.