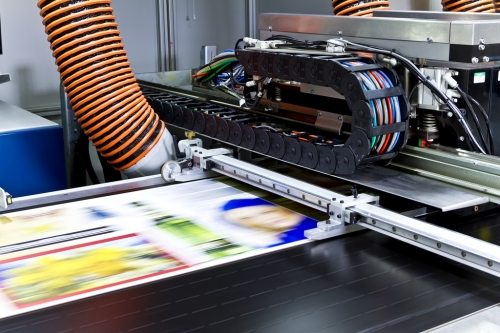 Pioneering printing technology is now available for corrugated packaging companies to take advantage of the growing demand from the beverage industry for special-edition packaging.
Digital print methods enable brand owners to engage much more effectively with consumers via print, not only with more colour and detail but also through variation, and on demand print closely aligned to marketing messages, seasons and events.
SUN Automation's CorrStream is for example created as the first industrial output device to allow corrugated, secondary packaging to assist brands to sell more on shelf.
The device also enhances shelf ready packaging (SRP).
Historically, SRP has been limited and not used to its full potential, because of restrictive minimum order quantities (driven by the limited output levels of analogue printers), expensive print plates (associated with traditional print methods) and the long lead-times with high inventory levels (of traditional printers).
The device is created to enable brands and retailers with the ability to use the significant combined space that is the front panel of an SRP tray on shelf to encourage more sales and product/brand interaction, particularly via hand held devices such as smart phones.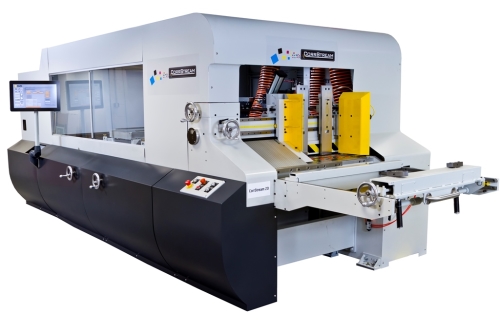 Buying a digital printer
The top five features that beverage manufacturers should consider when they look for a digital printer are as follows:
Have a device that can consistently achieve cost of print comparable to existing methods but with the added value of more color, variation and on demand without the need for origination or plate costs.
Ensure the device provides print quality to high quality post print (HQPP) standards at high output speeds.
The majority of the Pantone range should be achieved under cyan-magenta-yellow-black or CMYK with attractive gloss levels without the need for pre or post coating.
Use inks that are safe for use with foods and beverages.
High inventory levels, long lead times and restrictive minimum order quantities limit a brand's ability to react to market opportunity.
The digital printer should allow corrugated print service providers to supply beverage brands and manufacturers with packaging much closer to the market demand.
Digital print also offers the opportunity for beverage brands to make regular changes to their printed messaging and images to help them stand out on the shelf and increase sales.
Beverage manufacturers should be able to control their printed corrugated/secondary packaging needs as they require.
Cut2Print takes the packaging even closer to market as packaging print is output from plain stock units, as required on the packing line.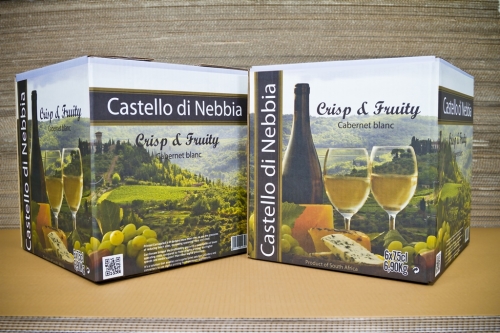 Cost benefits when using digital printing
Corrugated SRP now represents 49% of the total corrugated output in the UK and is growing in importance in all countries.
The majority of products on shelf in major retailers utilise SRP devices and corrugated SRP is the preferred method of transporting and promoting products that end up on shelf.
Print has been important to SRP design but has been diminished recently as the cost of print and plates increased.
Beverage manufacturers and brand owners are already demanding more colour, shorter lead times and lower batch orders, as they work to reduce cost in the supply chain and be more reactive to consumer demand.
This is placing significant pressure on corrugated packaging suppliers as they reach the limits of their cost base using traditional, analogue equipment.
Digital printing remedies the cost position for the box maker as well as allowing the beverage manufacturers to leverage more added value opportunities via printed marketing using the corrugated pack.
Applications
Microbreweries in the UK require professionally printed corrugated but their low quantity demands mean prices are restrictive; hence they purchase generic stock packaging and limit their market appeal.
On demand, digital corrugated allows them photographic print quality and colour in quantities from 100 to 100 000 units.
Wine producers in Southern Europe face similar pressures as they search for the required high quality printed packaging but only in the quantities they need, as they need.
Story by Sean Moloney, global product manager for CorrStream, SUN Automation.