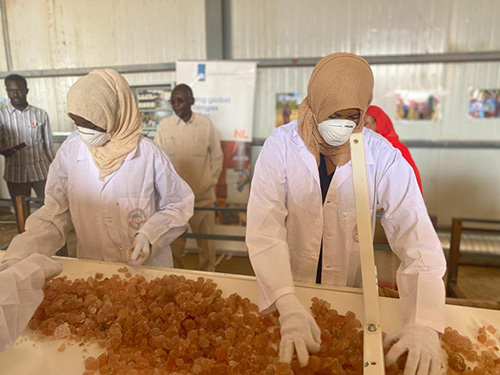 FOGA Gum enters into an agreement to use Chemometric Brain solutions to digitize quality control, facilitating sample analysis and validating quality, homogeneity and traceability from the incoming raw materials to the outgoing finished product, throughout the entire Arabic gum value chain.
Gum Arabic (or gum acacia) is a natural gum derived from the hardened sap of the acacia tree and is mainly used as a stabilizer in the food industry.
FOGA, originally from The Netherlands, has invested in two production plants in Sudan to strengthen the Arabic gum value chain by shortening supply chains and produce in a more efficient and sustainable way.
They work very closely with farmers in Sudan and are directedly involved in planting trees and reforesting the area.
FOGA offers fair prices to the producers, contributes to enhancing their skills and income by cutting middlemen, and uses spray drying techniques to produce high quality products for the global market.