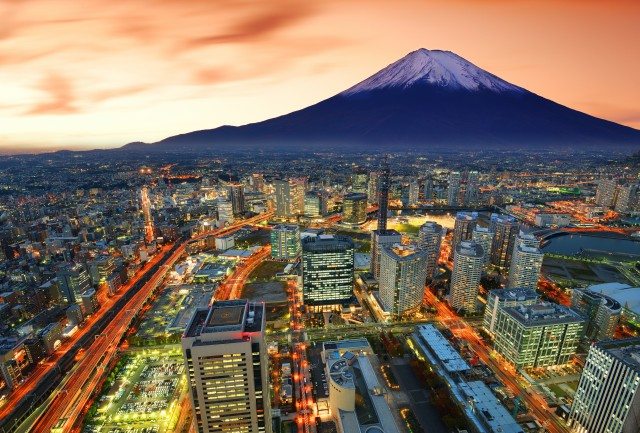 The packaging industry in Japan is expected to reach 164.7 billion units in 2024, growing at a compound annual growth rate (CAGR) of 0.5% for the forecast period 2019-2024, says GlobalData.
Its report reveals that the sector is majorly driven by growth in the rigid plastics packaging, which is forecast to register the fastest value CAGR of 2.2% during 2019-2024.
The category is closely followed by flexible packaging, which is expected to record a CAGR of 0.6% during the next five years.
"Rising preference for portability and convenience tilts a growing number of consumers towards products that render benefits of on-the-go consumption, especially in the food and beverages industries," says consumer analyst Anchal Bisht.
"Attributes such as lower cost, portability and resale value that allow for portion consumption are driving the demand for rigid plastics as packaging material, especially in the non-alcoholic beverages industry."
Food industry characterized the most use of packaging in Japan and accounted for 44.0% market share.
It was followed by non-alcoholic beverages and alcoholic beverages with share at 32.8% and 12.0%, respectively.
Rigid plastics was the most consumed pack material in the Japanese packaging sector and accounted for a market share of 31.9% in 2019.
It was followed by flexible packaging and rigid metal with market share of 25% and 20.5%, respectively, in 2019.
Non-alcoholic beverages industry was leading in terms of usage of rigid plastics, with a share of 52.8% in 2019.
It was followed by food industry, which accounted for a share of 39.6% in the same year.
"Several brands in the country are promoting the use of sustainable packaging by committing towards the reduction of plastic waste," says Anchal.
"With growing emphasis on environmental issues among the Japanese consumers, there is an upsurge in demand for products devoid of plastic in their packaging."
"In line with this, manufacturers are offering products with eco-friendly labels to meet the changing consumer perceptions and needs."