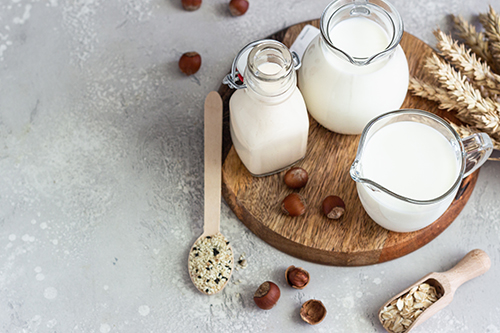 Prinova has launched a range of premixes for dairy replacement products to support a plant-based "revolution".
In a white paper, the company highlights the growing prevalence of vegan and other non-dairy diets and its impact on plant-based markets.
The dairy alternative market is projected to grow from US$21.4 billion globally in 2020 to US$36.7 billion by 2025 ― a CAGR of 11.4%, according to Markets and Markets.
Similarly, the market research company expects the plant-based protein market to increase from US$10.3 billion in 2020 to US$14.5 billion by 2025 – a CAGR of 7.1%.
The shift towards plant-based diets has created new nutritional challenges.
Although vegans generally obtain enough protein, it can be hard for them to consume some micronutrients in sufficient quantities. Vitamin B12, for example, is absent from virtually all plant-based foods.
The new nutrient-rich premixes for dairy replacement products, and new recipes to demonstrate how well they work.
Made from Prinova's 85% pea protein, its plant-based milk is smooth and creamy with a full yet light mouthfeel.
Meanwhile, its pea protein yoghurt is whiter than most plant-based alternatives on the market.
A single serving of each recipe with 25mg of the premix contains 15% of the recommended intake of Vitamin B12 and 50% of the recommended intake of Vitamin D.
Prinova also offers a premix optimized for plant-based cheeses, which it is showcasing in a vegan cream cheese recipe.
The premixes can all be adapted to include additional functional ingredients, such as probiotics, as well as flavors.