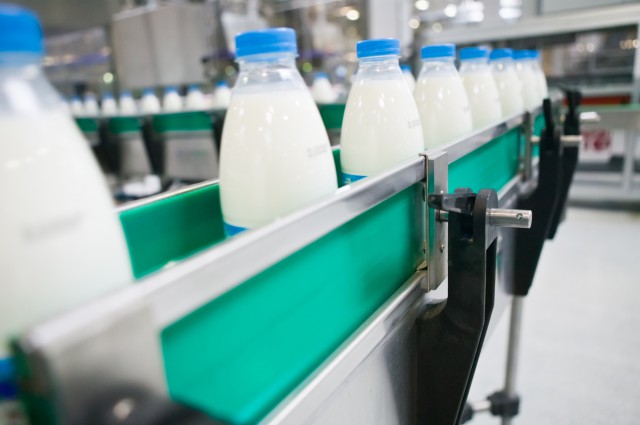 Bunge Loders Croklaan (BLC) is offering reformulation solutions as food producers in Europe prepare to implement front-of-pack nutrition labels.
For instance, the Sweetolin product is a total fat system solution that enables up to 50% less sugar in the final confectionery product without compromising taste experience.
Renee Boerefijn, director of innovation EMEA and Feike Swennenhuis, marketing director EMEA at BLC tell Food News International more on reformulation and food labels.
FNI: What can food factories expect from reformulation solutions offered by BLC?
Boerefijn & Swennenhuis: We can support our customers in the bakery, confectionery, culinary and dairy industries with improving the Nutri-Score (or other label score) of their products.
We do this by co-creating with them reformulations using tailor-made oils and fat solutions that improve nutritional profiles of food products while guaranteeing an uncompromised taste experience.
Oils and fats play an important role in food labeling today, as reduction in saturated fat, calories and sugar are occuring drivers of these labels.
We can offer ingredients and solutions that reduce saturated fat and sugar in products, whilst maintaining the indulgence level.
FNI: What are the wins and learning curves when using these reformulation solutions to existing products by food factories?
Boerefijn & Swennenhuis: It's about finding the right balance between sensory excitement and health requirements.
Reformulation solutions differ from product and category.
It is important that we understand products very well and to co-create with our customers solutions with maximum health benefit whilst maintaining that delicious taste that their consumers are used to.
In most cases the product has to go back to the drawing board, even to achieve one improvement.
We need to reformulate the fat, not only to reduce saturated fat, but also to repair the mouthfeel if a filler is needed to replace sugar.
To make products healthier, we aim to reduce sugar or replace saturated fats with healthier alternatives, while keeping the same sensory experience.
In the case of sugar, fibers are mostly used as a sugar substitute or used in combination with other sweeteners.
We are seeing examples of big improvement, as our customers are making huge changes.
It would be difficult to move from E to A but with the right tools, we are often surprised to see how far we get. While taking a step is generally feasible, taking two more will be more challenging.
The challenges we face are clearly mouthfeel and stability.
Reducing saturated fat usually involves liquid oils that are more prone to oxidation.
It may also give a loss of melting and crumb to give a dry or chewy product.
However, we have built up some good learnings on how to handle this.
FNI: What is your view on European front-of-pack labels?
Boerefijn & Swennenhuis: Consumers are becoming more conscious about what they consume and the impact these choices have on their health.
With nutrition labelling soon to be regulated in Europe, there is no way around it and we applaud this movement to more healthier lifestyles.
It is not only the regulators who are driving this change.
The millennials and Generation Z are living more purposeful and have a different view on healthy eating.
Food labeling will help them to choose more consciously whilst enjoying the products they love.
At the same time, this rapid change may pose challenges for our customers in making their products healthier.