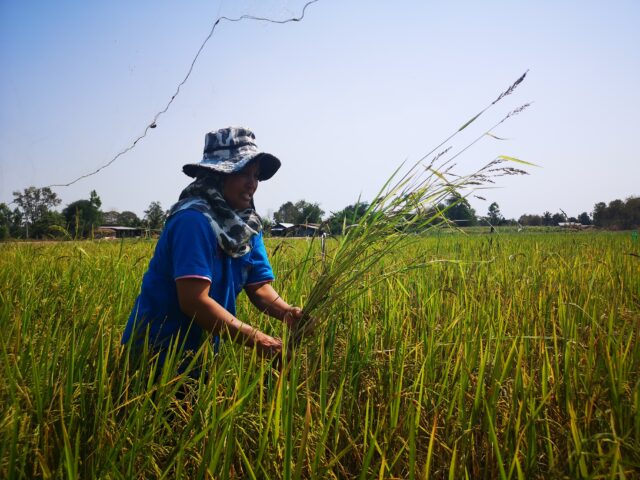 Olam International is calling for retailers and food brands to back the new Sustainable Rice Platform-Verified (SPR-verified) Assurance Scheme and consumer pack label, which will allow consumers to choose products that directly support efforts to increase farmer incomes and reduce the environmental impact of rice production.
The label has been developed by the Sustainable Rice Platform, which comprises more than 100 public, private, research, financial institutions and civil society organisations led by the development agency Deutsche Gesellschaft für Internationale Zusammenarbeit GmbH (GIZ), UN Environment Programme (UNEP) and the International Rice Research Institute (IRRI).
Most of the world's rice farmers earn US$2-7 a day and paddy fields emit up to 20% of global manmade methane emissions – a gas more potent than carbon dioxide.
About 144 million households are growing the world's rice, yet 90% are living at or near the poverty line.
Through SRP, women – often the main labourers – can gain their own land tenure certificates.
It is also enabling freshwater to be preserved as farmers are learning to keep records, to reduce water, to reduce pesticides.
Migratory birds can feed in the vital wetlands without risk of contamination or culling, eating pests naturally.
Paul Nicholson, Head of Rice Research and Sustainability for Olam Rice, part of Olam Global Agri, shares with Food News International details on the scheme and the impact of Covid-19 on the rice farming.
FNI: How does Olam International plan to facilitate the take up of the scheme by retailers and food brands?
Nicholson: As a rice trader and trainer of farmers, our role is two-fold.
Firstly, helping to ensure the supply of Sustainable Rice Platform (SRP) verified rice from the different origins and different types of rice.
Secondly, to demonstrate to our customers the tangible impact that the SRP principles are having on yields and incomes for farmers, as well as on reducing
the environmental impact of rice production.
The data and insight from the implementation of the SRP Standard is essential in helping to demonstrate the real-world benefits of the scheme and build trust in the label amongst retailers and brands.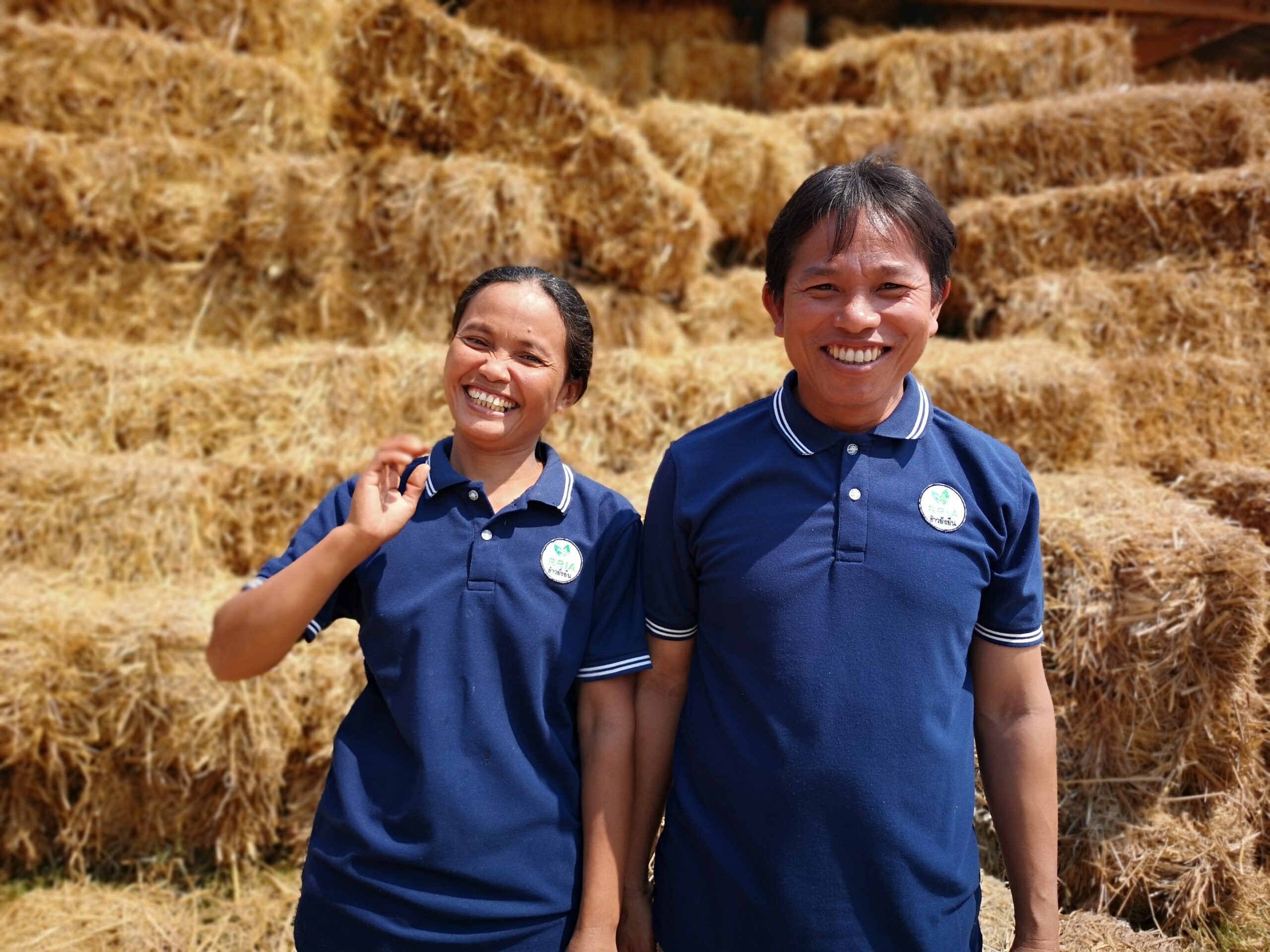 FNI: What are the barriers to taking up the scheme?
Nicholson: Many consumers are unaware of the sustainability issues associated with rice production such as emissions and environmental impact, and therefore are not looking for a sustainability label.
However, there has never been a better time for rice brands to engage with consumers on climate change as well as social inequality to help them make a proactive choice for positive change.
As more affluent consumers in Europe, the US and Asia choose SRP-verified rice, the bigger the impact on farmers, who are incentivised to improve their environmental practices while improving their incomes.
FNI: How would this stand out on the supermarket shelves amongst the various labels and logos, such as organic, healthier choice, etc for consumers?
Nicholson: The SRP-verified eco-label is a clear, distinct mark that can be utilised alongside organic standards, which ensures that the product addresses reductions in greenhouse gas emissions, water use, or other environmental and social issues alongside organic practices.
It also offers the opportunity for brands to seize the march on sustainable rice production practices and be amongst the first to talk about the positive impact of the SRP Standard.
The label will be visible over the next 12 months in select stores and highlight the responsible production practices of rice brands with regards to farmer livelihoods and the environment.
FNI: Could you share an anecdotal account on how this scheme benefits its stakeholders? What are the learning points?
Nicholson: Rice producers across the world have experienced a range of benefits from implementing the SRP principles, including water savings, enhanced yields and income improvements.
After participating in an SRP project, one farmer from Ubon Ratchathani in eastern Thailand was able to employ a range of new technologies and cultivation methods to grow rice using less water and fertilizers, as well as better seeds.
Where the farmer had previously done a visual check for remaining uneven spots after a tractor has levelled his field, the SRP project enabled the farmer to use a laser transmitter to ensure that the field was evenly levelled. This helped to greatly reduce the fertilizer and water needed while resulting in more evenly maturing crops.
Switching the cultivation method from broadcasting to direct seeding via a drilling machine meant that only 31-44kg of seeds were required per hectare – a fraction of the 187kg required for the broadcasting method.
While many farmers were worried that using less seed would impact production yield, the space between seed rows allowed by drilling enables the plant to produce more grain-bearing branches.
In another instance, a farming community who had tapped their drinking water source for agricultural saw salinity levels in the groundwater rise to the point that they needed to walk to another village to access potable water.
By introducing modern forms of irrigation through an SRP project, the local aquifer is recharging and giving the community hope that their local water supply will be restored.
As for income improvements, as well as educating farmers on new techniques that can help cut costs while maximizing yields, the SRP Standard ensures that farmers have an advocate at their point-of-sale that can help to reduce discounts that they may have previously faced when selling their produce.
As one farmer put it: "Before I joined the programme, I made no profit from my rice plantation and could not break free from the debt trap."
"The quality of rice was not good and I could not shake my debt off."
"After I reduced the amount of seed and fertilizer as per recommendations that I learned from the trainings, my cost of rice production was slashed by half."
"I was able to repay debt to the bank and save more money for my family."
FNI: Which countries does Olam plan to promote this scheme in?
Nicholson: We aim to encourage the global market to transit from conventional to sustainable rice.
We have seen the strongest interest from Europe and, given the limited volumes in the early years, this will most likely mean that the product will be attracted to this region.
Outside of Europe, our hope is to see Asia build a lead in advancing sustainability efforts, and we are already seeing a domestic supply chain in Indian SRP-basmati beginning to be established.
FNI: How is the Covid-19 pandemic affecting the rice trade and its stakeholders?
Nicholson: Like many smallholders worldwide, rice farmers have been hard hit by logistics issues and labour shortages associated with various policy changes introduced in response to Covid-19.
As quarantine and lockdown restrictions became more widespread, rice has been in strong demand as more populations are staying in and eating at home.
The rice trade has been agile in responding to these changes, and rice farmers deserve the highest praise for their commitment to producing crops in these trying circumstances.
Rice is an essential resource for the many people affected by poverty as a result of the pandemic, and we are proud to have distributed significant amounts of rice as part of emergency food kits and donated around US$6 million of financial and in-kind support to farmers around the world.
FNI: What has been done differently that have led to new opportunities and ways of working due to the pandemic?
Nicholson: As it has for many businesses across the world, Covid-19 has challenged us to simplify and innovate in our efforts to connect experts with rural areas.
One example of this has been as part of our smallholder projects, where – with the support of our government partners – we were able to prioritize farm inputs to ensure the farmers had clear direction; accelerate the move to digital platforms to ensure training went uninterrupted even with lockdown gathering restrictions in place; and distribute personal protective equipment to help protect farmers from transmission.
We look forward to maintaining this momentum and continually enhancing our outreach efforts through the pandemic and beyond.