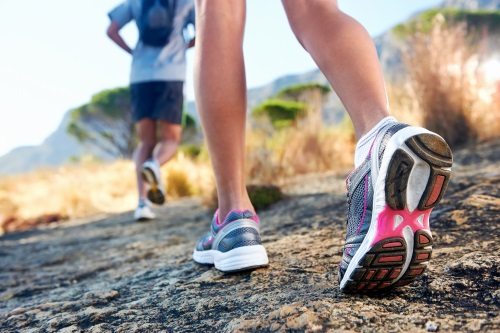 Exclusive research has shown clear changes in the preferences and priorities of the active nutrition market, which will shape its progression from 2020.
From several years of research by FrieslandCampina Ingredients and FMCG Gurus, including a global survey this year of 26,000 active adults, they have found three global trends: a holistic approach to health, conveniently nutritious and conscious indulgence.
A holistic approach to health
FMCG Gurus' research found 61% of active consumers have tried to improve their overall health and wellness in the last two years.
Consumers recognize that all elements of health are interlinked and should not be treated in isolation.
As such, they are making fundamental changes to their diets and lifestyles to improve all aspects of their health.
Major areas of focus are digestive health, sleep and healthy for longer.
Conveniently nutritious
Snacks and convenience are becoming important among active consumers, 51% of whom skip meals "most" or "all" of the time, often due to time pressures.
There is a demand for products that are both nutritious and convenient – requiring no preparation and suitable for eating on the go.
On average, 30% of respondents claim to have opted for healthier snacking options in the past two years.
In addition, 54% of respondents say they expect snacks to offer a nutritional boost, and 27% say that they would like to see ready-to-drink beverages with healthy positionings.
Conscious indulgence
Active consumers feel that both taste and texture are seen as unwelcome compromises to healthy eating and drinking.
For instance, 53% say they are concerned about the aftertaste of high protein products, and 48% are suspicious of their texture.
As the sector expands, there is great potential for brands to create better-for-you products that avoid these compromises.
Indulgence remains a core characteristic of the relationship people have with food.
However, the market has moved on from small and "forgivable" indulgent moments, towards conscious ones.
"This consciousness can take several forms," states Mike Hughes, head of research and insight, FMCG Gurus.
"But one of the most prevalent is ingredient sustainability, which was the biggest instigator of changing snacking habits among the sample group."
"Similarly, our previous research found that 73% of global consumers say it's important that food and drink is 100% natural. The conscious trend is very clear."
Diverse NPD opportunities
"While we have identified several overarching global themes, there are distinct differences between regions, gender and age," summarizes Vicky Davies, Global Marketing Director, Performance and Active Nutrition, FrieslandCampina Ingredients.
"For instance, in most markets, spoonable yogurt is where most active consumers want to see healthy options – but in the USA, the preference for this is in regular foods."
"Two in three active consumers in China don't know what steps to take to improve their health, suggesting education and guidance would be valuable here, but less so in other markets."
"45% of respondents in Asia Pacific say they have changed their diet in the past twelve months to try to improve their sleep – more than any other region."