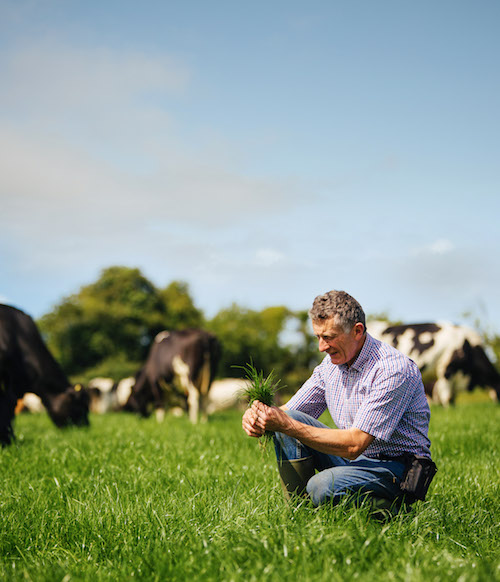 Bord Bia (The Irish Food Board) has been making inroads into Asia, as part of its plan to bring Ireland's food, drink and horticulture to the world.
In June 2019, it opened its third Asian office in Japan, after its South and East Asia headquarters in Singapore (2016) and an office in Shanghai, China (2007).
This also its 14th international office.
Ciarán Gallagher, South-East Asia, Japan & Korea Director of Bord Bia tells Food News International more on Ireland's interest and plans in Asia.
FNI: What are the strategies for the Irish Food Board to enter Asia?
Gallagher: The Agri-food industry in Ireland is heavily dependent on exports.
As part of the Food Wise 2025 Strategy, Ireland's national development plan for the sector, there is a need to focus on new and emerging markets, particularly in Asia.
With world population and income growth expected to continue to drive demand for food, Irish businesses across agriculture, food and drink, and seafood industries have a unique opportunity to leverage their competitive advantages.
Our national strategy is to grow the value of Irish exports to €19 billion (US$21.28 billion) by 2025.
It was €12.1 billion in 2018.
We expect a significant proportion of this growth to come from Asia, based on our Market Prioritisation report, along with Irish companies in recent years.
The company has now established offices in Shanghai, Singapore and Tokyo to help build business for Irish exporting companies, particularly dairy, meat, seafood and alcohol.
The role of The Irish Food Board is to communicate key messages about what makes Irish food unique to the international market.
Our Origin Green programme gives us a competitive edge because there is a rising trend for consumers who care about sustainability.
We work with a team of market specialists and local experts to explore opportunities for Ireland's food exports for Asia.
Besides being in the field, knowing the key stakeholders and building strategic relationships, we participate in leading trade shows and technical seminars in Asia, including our first appearance at Food and Hotel Asia in March 2020.
FNI: What are the challenges for Irish food manufacturers in Asia?
Gallagher: People in Singapore and further afield may have heard of Ireland but the awareness of the country itself and what it has to offer is still relatively low.
There is also limited knowledge as to the preferences of the Asian consumer due to cultural differences and language barriers.
Another challenge in entering the Asian markets is also identifying the right partners, which can take time since Asian supply chains are based on trusting relationships.
We aim to work closely with Irish companies to help them understand the nuances of each market.
This involves building strategic connections with top Asian retailers, restaurants and importers to help them foster long-standing business ties with Ireland.
FNI: What are the strategies to overcome these challenges?
Gallagher: They include equipping companies with high-quality data and insights and providing support by developing more efficient routes to market.
On the research front, we are deeply involved in finding out what consumers need and want.
For example, we send researchers to live with families in locations like Japan, Korea and Vietnam to get a deep understanding of the consumer behaviour in Asia.
The insights are then communicated back to Irish farmers and companies so that they can leverage this information in order to tailor their products to each market.
We establish a presence at leading trade fairs, technical seminars and conferences, as well as work with the Department of Agriculture to organise trade missions for key representatives to visit Irish farms and manufacturers.
FNI: How do Irish food manufacturers measure up in terms of competition in the diverse markets in Asia?
Gallagher: There has been an increasing trend of Asian consumers who are not only health-conscious but also concerned about sustainability.
In 2012, Ireland became the first country in the world with a national food and drink sustainability programme called Origin Green.
Origin Green is a voluntary programme developed by Bord Bia that brings together our food industry – from farmers to food producers, retailers to foodservice – with the common goal of sustainable food production.
The program enables Ireland's food industry to set and achieve sustainability targets in areas such as raw material sourcing, waste management, energy management and social sustainability.
Origin Green adds credibility to the image of Irish products that comes as an opportune time with food scares such as the melamine-laced milk scandal in China.
Consumers demand safe food and are willing to pay for a product that they trust.
Within the dairy sector, Ireland now accounts for 15% of the world's supply of infant formula, securing markets in Singapore, China, Indonesia, Malaysia, Thailand and Vietnam.
Ireland's ability to produce high-quality ingredients with world-class food safety standards is a competitive advantage in the Asian market.
With more Irish producers looking to new export markets, partly in response to Brexit, they strive to ensure relevance to consumers in new markets.
They work hard to understand the target market and the differences in consumer needs, preferences and usage occasions.
We help them to ensure that the value proposition is a good fit with consumers in the Asian market, evaluating ways to localise the product offering to ensure relevance and optimise the opportunity.
FNI: The Irish state's food promotion agency has recently received over US$3 million in funding from the European Commission to promote the EU's pork and poultry in China and Mexico over the next three years. What are its plans for entering China and Mexico?
Gallagher: Having a presence in China is strategically important for the Irish Agri-food industry.
China is currently Ireland's third-largest trading partner, with exports valued at over €93 million for the first eight months of this year.
Entering the market in Mexico will provide niche opportunities for Irish pork exports that import 1.3 million tons of pork into the country annually.
The development of the Chinese and Mexican markets for European pork and the Chinese market for European poultry is a strategic move in growing these sectors in Ireland.
With the grant, we will work towards an intensive promotional campaign in China and Mexico.
Activities will include trade fairs, technical seminars, digital media and PR, targeting key decision-makers and market influencers.
The organisation also plans to invite 60 trade representatives from both Mexico and China to visit Irish farms and producers.