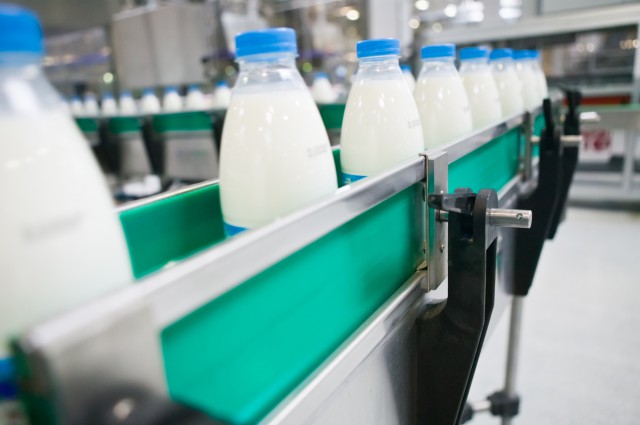 Tetra Pak and FOSS have created an in-line standardization analyzer that is designed to take continuous accurate measurement and control of protein and fat in dairy products.
The new unit has been designed to help ensure consistent product quality and strengthen profitability by removing the uncertainty of sampling techniques.
The new solution utilizes automation hardware and software algorithms that react and adjust in real time, offering unique guaranteed ratio performance.
It delivers data accurately every seven seconds, enabling quicker reaction times to ensure product quality, especially in cheese and milk powder production.
Tetra Pak Product Manager, Helen Sellar, tells Food News International more about the creation and potential of the unit.
FNI: How did the partnership to create (the analyzer) between Tetra Pak and FOSS come about?
Sellar: Tetra Pak and FOSS have regularly interacted over the years while working to develop unique solutions to meet customer needs.
However, after with both companies consistently receiving customer feedback highlighting the need for continuous accurate control and measurement of the milk composition, both companies decided to work together to guarantee in-line performance and help increase the performance of producers of cheese and milk powders.
The MilkoStream technology was made available to select countries by FOSS in 2016, but the launch of the Tetra Pak Standardization unit with continuous protein control was first launched on June 10, 2019 – a product of the close partnership between Tetra Pak and FOSS.
FNI: How long did it take to create the analyzer?
Sellar: FOSS has been working on making the idea of an in-line Fourier Transform Infrared, FTIR, analyzer a reality for many years.
The breakthrough came when FOSS was able to control dynamic flow cells to a very precise level (- <± 1 µ-meter), testing five components of liquid milk directly in the dairy process line without bypass or manual sampling.
Partnering with Tetra Pak, teams from both companies spend more than six months developing and testing the integration package (software and communication) in house between the Tetra Pak Standardization unit and Foss MilkoStream.
Following this, a further eight months was dedicated to a field test focused on validating functionality, stability and performance.
This resulted to a technological advancement now fully integrated within a standardization unit.
FNI: What were the learning points that both companies have found during the creation process?
Sellar: One key learning was about the importance of being able to continuously measure milk composition in-line.
By delivering key data on this parameter every seven seconds, this enhanced standardization unit enables quick reaction times to ensure product quality and consistency requirements are met.
Another key learning was around cost saving.
By working closely with customers at the site of their operations, we have been able to calculate that, on average, the solution is expected to pay for itself in two to four years depending on the specific product set-up.
A large of part of this saving is down to the protein and fat, raw materials that offer the highest value for producers.
Accurate measurement and control of fat to protein ratios through precise standardization can provide a significant profitability boost.
Feedback from our field test customer highlights better use of raw materials – as well as reduced maintenance costs and wastage – as the key benefits of this solution.
FNI: How does this unit make factory operations more efficient?
Sellar: In the area of efficiency, this IDF-approved solution offers uniform and on-specification product quality 24/7; high precision with high accuracy delivers large savings through optimizing of yield; less resources needed for manual sampling, analysis and adjustment due to fully automated operation; and improved sustainability through reduce used of cleaning-in-place.
Since summer 2018, we have been running commercial tests with a cheese producer in Finland, controlling the fat to protein ratios in its products.
Based on our success fine-tuning performance to optimize the customer's results, we are confident in the solution's ability to deliver accurate data, improve product quality – and thereby drive value for our customers.
FNI: What are the contingency plans should the unit need maintenance or repair?
Sellar: The units are designed with high quality components and with few moving parts keeping the maintenance requirement to a minimum.
Furthermore, much effort has been made to ensure that that units are robust and highly reliable as we are running continuous production.
Tetra Pak offers service and service agreements for the units worldwide – either using remote support or in person for maintenance and repair work.