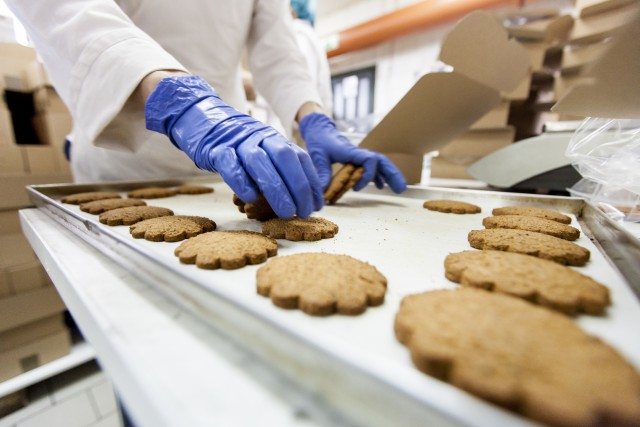 Fonterra's global ingredients brand NZMP has picked the top five consumer trends in 2019, based on industry observers and reports.
They are digestive wellness, snacking as an occasion in its own right, ethics goes 360, total wellbeing and adventurous consumption.
"At a macro level, these trends are driven by a changing global demographic, rapid urbanization and rising wealth," says Alex Turnbull, NZMP marketing director.
He adds that the trends are helping to shape the global fast moving consumer goods marketplace.
Digestive wellness
New Nutrition Business and Mintel report that an increasing awareness of microbiome science, and how it can affect overall health and wellbeing, is changing the way consumers think about food.
As a result, there is increasing mainstream demand for products that focus on digestive wellness.
"Dairy probiotics are sought after and are well known for supporting immunity. More recently, we have started to see evidence that probiotics may play other beneficial roles in areas such as cognition, anti-inflammation, and metabolic health," says James Dekker, NZMP programme manager, nutrition and health.
"They are now moving more mainstream as part of sports and active lifestyle products for adults."
According to New Nutrition Business, yoghurt stands out to consumers as one of the top three 'good foods' for digestive health, along with fruit and vegetables.
Snacking as an occasion in its own right
NZMP research shows snacking has a share of 40% of food and beverage consumption in diverse markets and is becoming an established meal occasion in its own right.
As snacking solutions become more accessible and common, demand for the quality of food and beverages in snacking also evolves.
Ethics goes 360
Consumer interest in ethical sourcing and sustainability continues, now evolving to extend throughout the whole supply chain.
According to Globaldata, 41% of consumers look for ethical or sustainable logos when shopping, 38% are willing to pay a premium for sustainable materials and 30% are willing to pay for social responsibility claims such as 'pasture-raised' and 'humane'.
Lara Phillips, manager, sustainable value, says consumer concern about sustainability will see them look for products that are both "healthy for the world" and "healthy for me".
Total wellbeing
Consumers are increasingly mindful of their overall health, evolving from just physical to total body, mind and emotional wellbeing.
As a result, positioning products on demographics such as age and gender alone will become less relevant with lifestyle-based positioning taking its place.

Adventurous consumption
Launches tracked by Mintel show an increase of 39% in food and beverage launches with 'discovery' a key message appearing on pack in 2017 and 2018.
Innova notes that, "arousing consumer curiosity by including an element of surprise" is a way to activate this trend.