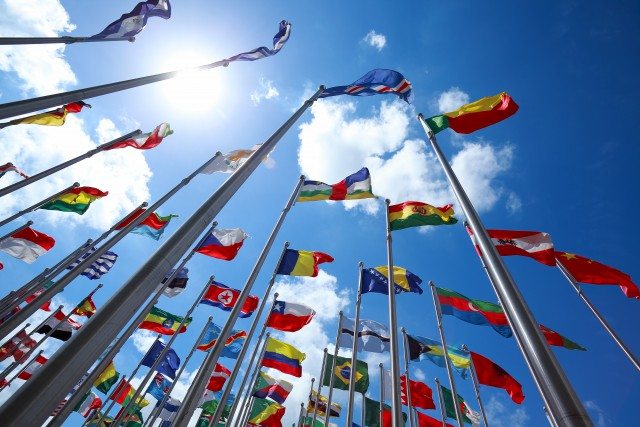 At Gulfood Manufacturing (November 6-8, 2018, Dubai), a network of companies called Processing and Packaging – the High-Tech Italian way participated in the show and offered trade visitors a one-stop-shop service.
In 2013, member companies decided to band together to compete internationally, bringing the Italian excellence in the global processing and packaging industry.
Through the network, it hopes to be a partner for all manufacturing needs, offer a range of integrated, made-in-Italy solutions.
The companies joining the network offer solutions to different phases of the processing and packaging chain. Here are more information:
– Cama Group offers secondary packaging systems such as case packers for retail-ready packaging and cartoning and sleeving machines for the food and non-food sectors.
– Clevertech designs and produces palletizers, depalletizers and integrated handling systems for industries with customized equipment.
– Makro Labelling provides industrial labelling machines for the beverage, food, home and personal care, pharmaceutical industries.
– Ronchi Mario makes packaging lines for liquid products.
– Tosa Group offers solutions in the wrapping sector.
The network of companies aims to be the one contact that offers high-quality standard and innovative solutions and best service possible to all customers worldwide.
Among the shows that they will participate together, the companies will exhibit in Russia (Upakovka, January 29 – February 1, 2019), Australia (Auspack, March 26-29th, 2019), Algeria (Djazagro, February 25-28, 2019) and Asia – Thailand (Propack Asia, June 12-15, 2019) and China (Propack China, June 19-21, 2019).