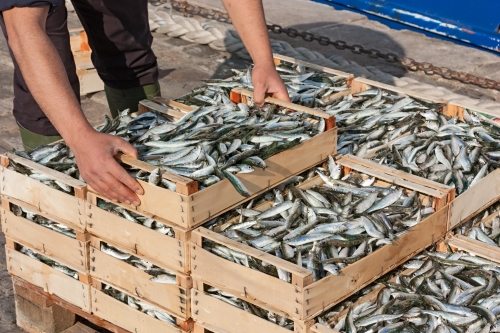 More residents in the US and UK would like to consume more fish, according to new research from Cargill.
In its latest Feed4Thought survey, Cargill found that, over the past five years, 44% of American and British consumers surveyed had added more fish to their diets.
Poultry (41%) came in a close second, followed by beef (32%) and pork (24%).
"More and more people are choosing fish as a source of protein because of its big impact on health and relatively small impact on our planet," said Dan Burke, group director for Cargill's aqua nutrition business in the US and UK.
Nearly 75% of the consumers surveyed said they choose to eat fish for health reasons—and that number increased with a person's age.
Fish is low in saturated fats, carbohydrates and cholesterol and high in a range of essential micronutrients, including vitamins, minerals and omega-3 fatty acids, according to the World Bank.
When it comes to health and environmental impact, nearly half of the respondents in the UK and one-third of those surveyed in the US said there was no difference between farmed and wild-caught fish.
The European Food Safety Authority agrees there are no consistent differences in the safety or nutritional value of wild and farmed fish, and both wild and farmed salmon have low levels of environmental pollutants, according to the Washington State Department of Health and Norway's National Institute of Nutrition and Seafood Research.
In addition, younger generations polled looked beyond the health of the fish and the environment to the overall societal impact of seafood farming.
For Americans, this surfaced as an expectation that the seafood farm will help local communities.
In the UK, younger generations prioritized the treatment of seafood employees.