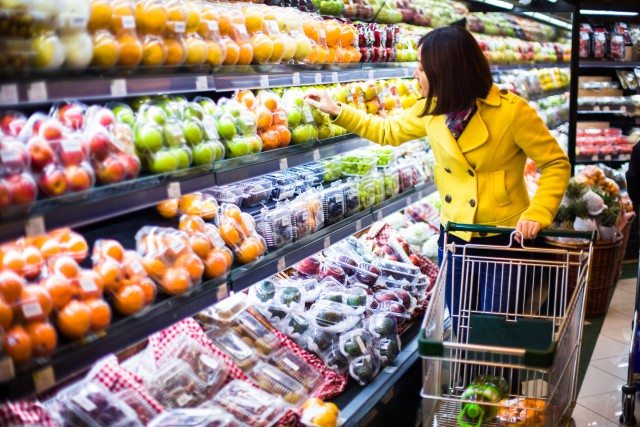 Adoption of online grocery shopping is moving at a slower pace than other consumer categories, but it is growing with about 10% of US consumers now regularly buying groceries, reports The NPD Group.
Although there are more consumers buying their groceries online, 99% of online grocery shoppers still shop in brick and mortar grocery stores.
Consumer preferences when shopping for foods and beverages and logistical challenges are the primary reasons why people have not gone all in on online grocery shopping. Wanting to pick out their own fresh items was the top barrier to their shopping online for groceries, followed by not wanting to pay a delivery fee.
Some 465 of respondents who are lapsed online grocery shoppers or have never shopped online like that walking through a store remind them of what else they need.
Even though one of the key benefits of online shopping is speed, 46% of consumers who are not online grocery shopping enthusiasts feel it is faster to go to the store.
The benefits of online grocery shopping, like not needing to leave home, price comparisons, speed, and not having to wait in lines are enough for a growing number of consumers to be enticed, but not enough to get them to do all of their grocery shopping online.
Groceries may in fact follow the same path as other categories, like electronics, where consumers still want to see the item in person.
Like electronics, often the answer is in an omni-channel approach, which many of the major grocers are now offering, reports NPD.
"With major brick and mortar grocery stores announcing click and collect and various speedy delivery options, the line between physical and online is blurring and, as a result, consumers are getting the best of both worlds," says food and beverage industry analyst Darren Seifer.
"There is also a place for pure-play ecommerce grocers but it looks like, as of now, consumers want a seamless experience between brick-and-mortar and e-commerce."