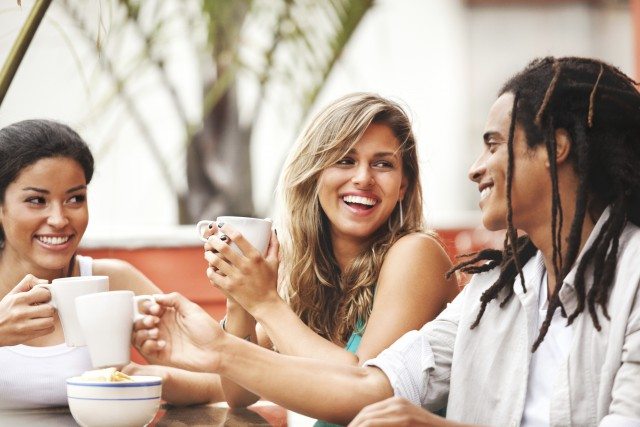 US consumers ate nearly 100 billion dinner meals in 2017 with the vast majority of those meals being shared with others in the home, according to the NPD Group.
The research firm says people eating at home together is expected to continue over the next five years but with a lot of modern twists.
Although consumers still have dinner at home together, the American dinner meal today looks different compared to 20 years ago.
Consumers now have access to almost anything through grocery delivery, meal prep kits, grocerants (supermarkets that offer restaurant quality foods), online ordering, and mobile apps.
Convenience is just as important as it was 20 years ago but a new level of it has been enabled with technology and new kitchen tools.
In the past, dinner comprised of the 'trinity meal' – a protein, a starch, and a vegetable.
Today, dinner tends to be a 'multi-component' meal, rather than three separate items, the protein, vegetable, and starch are combined in one item, like tacos, the study finds.
Portable meals
In the future, consumers will be less concerned about getting the parts and pieces for their dinner and more focused on getting the meal as a whole.
Even with more focus on getting the entire or most of the meal at once, the types of dinners forecast to grow over the next five years show meal preparers' willingness to invest a moderate amount of time into the meal.
The average dinner meal takes about 30 minutes to prepare and cook and this level of involvement will continue in many US households.
As breakfast and lunch become more snack food driven, fragmented, and portable, dinner retains a structure of mostly hot main dishes paired with a side along the dinner continuum, reports NPD.
Fresh, refrigerated, and blended meals (meals that include a restaurant or prepared food) are among the types of dinner items forecast to grow.
"While dinner as an institution is deeply rooted, the what, how, and why surrounding dinner reflects much of the disruptive change we see all around us," says food industry advisor David Portalatin.
"Consumers are solving for convenience at dinner time in new ways while still retaining dinner meal traditions."
"Food companies need to understand these shifts in order to meet the needs of their consumers and grow their business."