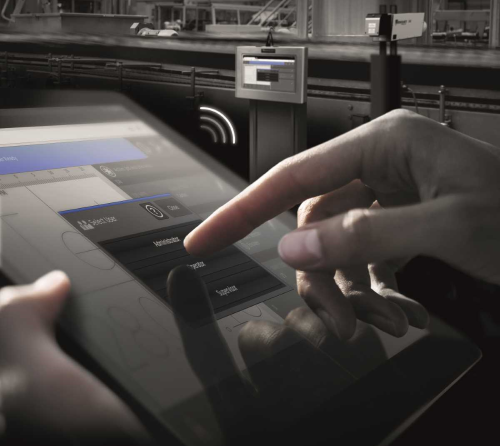 Videojet Technologies launches its latest remote laser control solution for its laser marking systems.
The Videojet Touch Control Software+ (TCS+) can control most Videojet lasers remotely through either the new Videojet TU430 laser touch controller, or from virtually any browser-based device.
With its simple usability features, the highly responsive software offers multiple laser support via a browser-based device, with no need to download additional software.
The browser functionality can connect to several devices at any time, for increased visibility of laser marking status.
No drivers are needed to control a compatible Videojet laser from the browser, saving manufacturers time, reducing cost of development and minimizing user induced coding errors.
The new TU430 laser controller has a color touchscreen interface that is easier to use than previous Videojet models, offering a simple wizard tool for fast integration and new product introduction.
The free-form template editor helps to create and manage content, while the event logging feature tracks system changes.
Automated messages and simple code entry reduce the risk of product re-work and recall, enhancing the overall user experience.
In addition, the TU430 laser controller utilizes the proven IP65 design and is suitable for harsh environments in the food and beverage industry, where dust and humidity may be a challenge, or where the system must be engineered for regular wash down intervals.