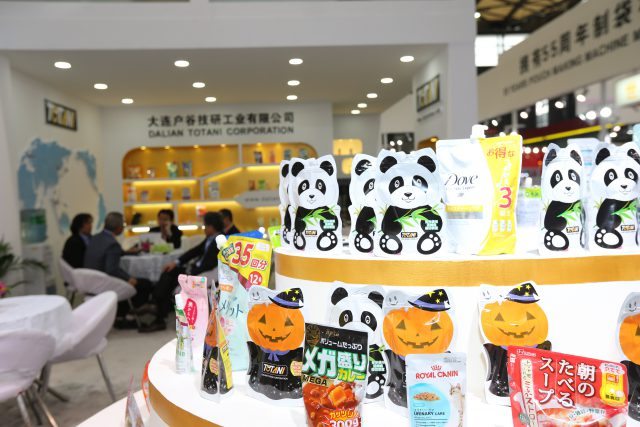 Reducing resource consumption and packaging-waste at the source is not exactly a new idea, and lightweighting has been gathering momentum in recent years, according to show organizer of Chinaplas, Adsale Exhibition Services.
Enterprises with leading technologies, like Nestle, are already on the move.
They have reduced the weight of their mineral water bottles by 30-45%, thereby helping to save the environment.
Meanwhile, Ingeo-based Earthfirst UL by Natureworks is dubbed to be ideal for food packaging applications like disposable pillow pouches, small coffee packets, gusseted stand-up pouches, frozen foods and multi-wall bags.
The solution forms superior seals at lower initial sealing temperatures. EarthFirst UL has great aroma barrier, grease-resistant attributes.
Multi-layer flexible packaging films require specialty barrier extrusion lines.
Films produced by Hosokawa Alpine Aktiengesellschaft – Film Extrusion Division, for example, prevent the infiltration of oxygen, nitrogen, carbon dioxide and water vapor.
They also preserve the aromas and flavors of the finished product.
It is recommended to use on 7-, 9- or 11- layer lines – the more layers the more options for users to engineer and tailor their film products while saving raw material costs.
The structural shortage of labor has caused a surge in manufacturing costs with smart manufacturing as a solution.
The digital intelligent printing factory FOE-CI350 satellite EB drying printing machine by Shaanxi Beiren Printing Machinery provides real-time feedback and resource management according to data.
The exhibit shortens delivery time by 20-25%, saves labor costs by 15-20%, saves capital costs by 20-30% and reduces material costs by 10-20%.
In addition, Han King Plastic Machinery's three-layer form/fill/seal heavy duty bag coextrusion line which connects to an internal embossing device and a four-color printing machine.
It is suitable for producing bags used for packing resin materials, cereals, fodders and seeds with a maximum output of up to 350kg/hr.
Its one-stop design – from blown film, surface treating, printing, embossing to final rewinding – helps reduce space and related costs effectively.