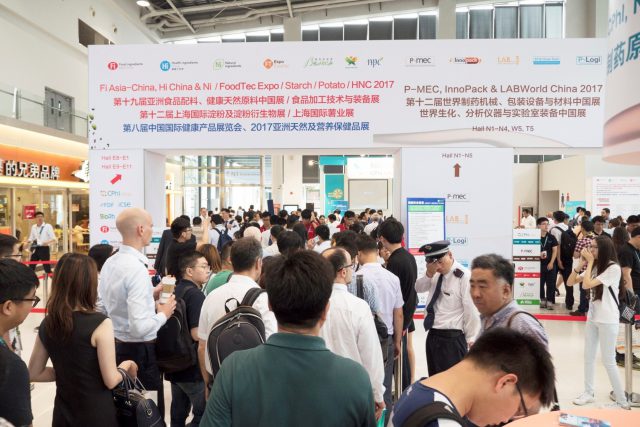 Hi China will take place in Shanghai New International Expo Centre, SNIEC, from June 20 to 22 2018 alongside CPhI China 2018, Healthplex 2018 and NPC 2018, and NEX 2018, presenting a one-stop sourcing health industry exhibition in China.
These exhibitions are expected to attract more than 80,000 local and overseas visitors, especially dietary supplements, health and nutraceutical ingredients at Hi China.
Organized by UBM, UBM SinoExpo, and China Chamber of Commerce of Medicine & Health Products Importers & Exporters, the show highlights include:
– The SJGLE Buyers Sourcing Event, with its vertical business-to-business network trading platform EN-SJGLE.com, offers online and offline communication opportunities for buyers and suppliers.
– Exhibition guide Discovery Tour highlights exhibition booths and products that are relevant to the health and natural industries.
There will be topic-focused tours for visitors in their search for business opportunities and solutions.
– Conferences, seminars, and roundtable meetings on the latest health food registration and application policies and regulations by the Chinese government, as well as market trends and case studies.