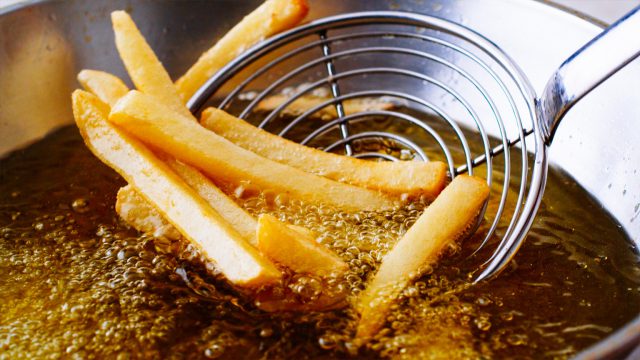 Frutarom Food Protection Solutions offers its all-natural, high-antioxidant solution for reducing acrylamides in heat-processed foods, decreasing oxidation and extending shelf life.
The company conducted tests on fried potatoes and other snacks applying its all-natural Inolens 4 and SyneROX HT, tailor made formulations.
Both formulations were found to significantly reduce acrylamide concentration in the food matrices.
The level of acrylamide was decreased by 60% in the snacks, and more than 90% in the fried potatoes.
The research team noted that such high reduction levels are readily attainable for food applications that have very high levels of acrylamide.
The two formulations were also found to significantly improve the oxidative stability of snacks and fried potatoes, as indicated by hexanal levels.
The performance of Inolens 4 and SyneROX HT exceeded that of the synthetic antioxidant TBHQ, which is commonly used for frying oil stability improvement. Moreover, these formulations extended frying oil shelf life, also outperforming TBHQ.
SyneROX and Inolens are customized blends of rosemary oil and/or water-soluble extracts in powder and liquid forms, designed to enhance food quality.