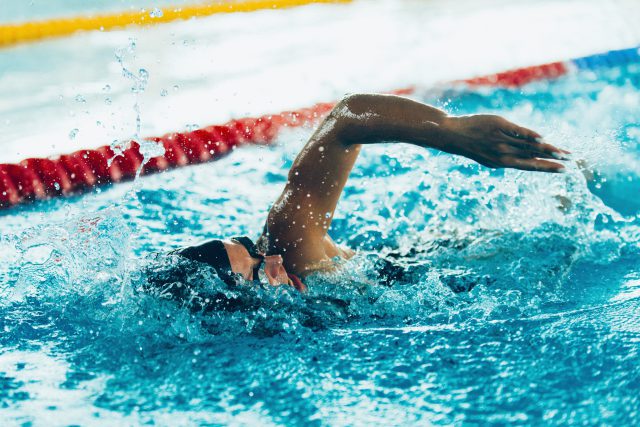 Kaneka will present its sports prototypes project, highlighting options for combination products that target the global sports nutrition market at Vitafoods 2018 in Geneva, Switzerland from May 15 to 17.
The key ingredient in all of these concepts is ubiquinol.
As an essential part of the respiratory chain, the vitaminoid is proven to support endurance and overall performance, and to promote recovery.
Filip Van hulle, senior manager, quality of life division, Kaneka Pharma Europe tells Food News International more about the ingredient, its applications, market demand and protecting its intellectual property.
FNI: What is Ubiquinol?
Van hulle: Ubiquinol is a natural micronutrient that is found in every cell of the human body.
It is the active, reduced form of coenzyme Q10, which can be described as coenzyme Q10 that has been converted into a substance required for cellular energy production.
As such, it is an essential part of the respiratory chain, which is responsible for more than 95% of our total energy production.
Ubiquinol is the only lipid-soluble antioxidant that is produced naturally by the body.
Its strong antioxidant capabilities preserve mitochondrial functionality, accelerate recovery and fight the signs of aging.
Unfortunately, human ubiquinol levels decline with age and after prolonged stress caused by illness, unhealthy lifestyles or strenuous physical activity.
Classified as a vitaminoid, the substance is also found naturally in certain foods – mostly in meat, fish, and vegetables – all of which should be included in a balanced, daily diet.
However, the amounts taken in through food are too small to compensate for any deficiencies.
It has been shown, for instance, that the daily intake of ubiquinol in Belgium is just 3.5 mg.
Far greater amounts than this are required for healthy blood plasma levels.
Several studies have proven that plasma levels of ubiquinol increased by an average of four times in healthy people taking 150-300 mg as a supplement per day, which helped to maintain healthy levels in the body.
The molecular structures of ubiquinol and coenzyme Q10 differ only in that ubiquinol has two additional hydrogen atoms, but these are essential for its superiority.
As the active form, ubiquinol does not have to be converted before the body can use it and therefore it has a better bioavailability and performs faster than its precursor coenzyme Q10.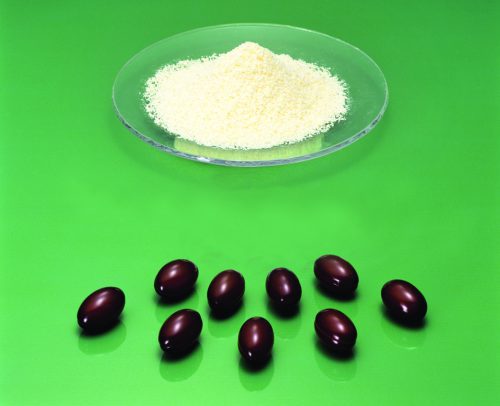 FNI: Who are your target food producing companies with Ubiquinol?
Van hulle: Overall, ubiquinol is a real all-rounder for several food needs.
Apart from health-promoting applications and anti-aging products, the sports and fitness market is the most promising in terms of future developments.
Kaneka Ubiquinol was first launched in 2006 in the US and, thanks to several published clinical studies, it rapidly became popular for medical indications supporting heart health and stress management, and counteracting mitochondrial disease.
In these cases, ubiquinol is typically processed as a mono supplement in soft gelatin capsule form.
Since then, products containing Kaneka Ubiquinol that counteract the signs of aging and maintain a healthy body have successfully entered the market.
These are now particularly well established among best agers.
But the latest developments point to another huge target group that is gaining paramount importance: the sports nutrition market.
A variety of options for nutritional combination products will allow food producing companies and supplements manufacturers to address a broad range of special consumer demands.
With our #Powered-by-Ubiquinol campaign, we are now focusing on new sports prototype products and demonstrating additional options for combination products in a variety of application forms, including powder sticks, gels and beadlet-filled hard gelatin capsules.
FNI: How is ubiquinol received among the regulators in the targeted markets? What certifications/regulatory approvals does the product have?
Van hulle: After more than ten years of use in humans and many clinical studies, there are no reports of serious adverse effects associated with daily Kaneka Ubiquinol supplementation.
Guidelines for the daily intake vary in different countries.
Legally, for several states in the EU, a maximum dose between 100 mg and 200 mg is suggested while in the US.
In Australia, the recommendation goes up to 300 mg or even more.
For industrial use, it was previously impossible to isolate ubiquinol for use in supplements and combination products.
The substance reacts very quickly with oxygen when exposed to air and immediately turns into coenzyme Q10.
However, following more than 10 years of research, Kaneka succeeded in developing the world's first stable, bio-identical Ubiquinol in 2006.
This patented bio-identical ingredient is marketed under the brand name Kaneka Ubiquinol, and is produced via a natural yeast fermentation process.
The ingredient is thoroughly backed by science and the company has a major interest in supporting ongoing scientific research.
We have also developed a 'quality' seal for use on pack to give customers proof that they are buying a safe and traceable ubiquinol product of premium quality.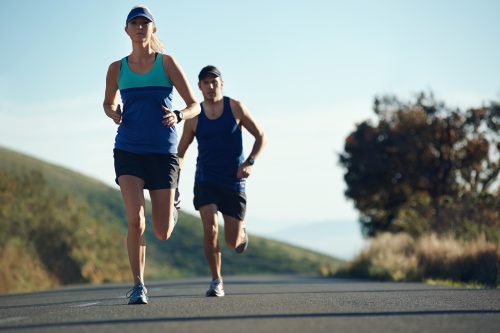 FNI: How receptive has the market for food supplements and health/sports-related food and beverages been for ubiquinol?
Van hulle: Today's consumers are well informed and have a high level of expert knowledge.
Products therefore have to satisfy their specified needs and offer the quality they are looking for.
For the sports market in particular, there is growing demand for food supplements and products that support performance, muscular capabilities and recovery.
One of the reasons for this burgeoning interest is rising consumer consciousness that certain functions, such as energy production and muscle growth, require a plentiful supply of valuable micronutrients.
It is scientifically proven that sporting activity increases reactive oxygen species and decreases ubiquinol levels in blood plasma.
To counteract you have to substitute the loss.
However, awareness that it is almost impossible to get all of the essential nutrients we require from the average daily diet is increasing and the demand for supplements that are easy to integrate into modern lifestyles is growing.
At the same time, quality, safety, natural origin and scientific background are becoming more important.
Kaneka has a strong commitment to supporting scientific investigations and partnering with international sportspeople.
In the professional sports arena especially, the subject of doping is an important one.
Kaneka's ingredient is not categorized as a performance-enhancing substance and is part of the Cologne List of tested, doping-free substances.
Indeed, a growing number of top international athletes already include Kaneka Ubiquinol in their nutritional supplementation program.
Especially in the course of preparation for big competitions, many sportspeople boost their ubiquinol levels to practice the loading principle as recommended by Professor Sugita, chairperson of the scientific committee of the Japan Association of Athletics Federations: five days before until five days after a competition the regular intake increases to 300 mg.
In Japan, for example, the Olympic weightlifting team has officially reported improvements in power following intake.
Louise Wellings, a renowned Australian Olympic endurance sportswoman specializing in middle distance running, takes Kaneka Ubiquinol regularly too, and in Europe, the Spanish soccer team Athletic Bilbao as well as the German national weightlifting team both acknowledge the power of ubiquinol.
To communicate the benefits of ubiquinol, Kaneka has developed several detailed information platforms for manufacturers, health service professionals and consumers.
FNI: What questions do these producers often have concerning Ubiquinol?
Van hulle: Two of the key questions relate to quality and authenticity.
As a result of its growing popularity, Kaneka Ubiquinol is increasingly being imitated by fake products of inferior quality.
Kaneka has reacted to this by introducing a new brand logo and safety seal for Kaneka Ubiquinol, which guarantees the superior provenance of its ingredient to manufacturers and consumers alike.
We have full traceability and run an ongoing program that monitors the market and certifies products that contain Kaneka Ubiquinol.
FNI: In your opinion, how will the market for food supplements and health/sports foods turn out in the coming five years? Why?
Van hulle: The trend towards a healthy, natural life is still growing.
Thus, over the next five years, the market for food supplements and sports foods will receive more attention than ever.
Consumers now are very well informed and this makes them demanding.
For example, many working people understand what good nutrition is, but they do not have the time to eat a healthy, balanced diet every day.
Time is a precious commodity that demands multi-tasking and shortcuts.
With health uppermost in many of these consumers' minds, however, these shortcuts also need to be nutritious.
This is one of the reasons why I believe that food supplements and convenient combination products that satisfy multiple demands will play a bigger role in the future.