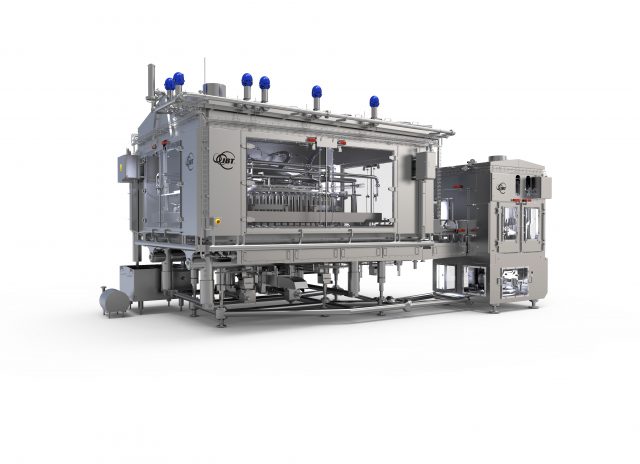 JBT's new High Capacity Unifiller can fill 1,500 containers per minute at an unparalleled accuracy rate.
The machine, which can be synchronized with JBT's 12-head seamer to provide an effective, high-speed canning solution, includes all the best features required for total performance management, such as clear-guarding, enabling easy revision of the machine as it functions, and LED lighting.
The system's built-in clean-in-place) technology also means the system can be completely cleaned in around one hour, maximizing uptime and minimizing downtime in the process.
"When you have lines that are dedicated to one can- or container-size in high volume, this is a good fit," said Jan Sundberg, produce line manager for the Americas.
"Eliminating older lines and combining them into a single line can improve efficiency and achieve cost reductions."
"If you look at the cost per container compared with a single high speed line, there are some big savings," he added.
"If customers have to achieve the volume, this is the best way of doing it."
"If you are running 1,000+ cans per minute, we are talking about several hundred thousand dollars a year in savings."
To date, JBT has sold and installed four High Capacity Unifillers – two in Asia Pacific, one in North America and one in South America.
The new installations perform: high speed filling of coffee drinks in glass bottles, high speed canning of evaporated milk, and filling sweetened condensed milk.
Separately, the company relaunches its online presence with a new, flagship website at jbtc.com.
It has easy navigation for better product and solution search.