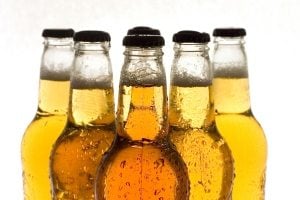 The Vietnamese government's sale of a majority share in the two largest state-run breweries offers foreign brewers to take a stake in the country's rapidly growing beer market, says GlobalData.
It adds beer volumes in Vietnam grew by 7.4% in 2016 with a forecast compound annual growth rate of 6.57% between 2015 and 2020.
The sale of a 53.6% stake in Saigon Beer Alcohol Beverages Corporation (Sabeco), was announced on December 18, 2017 with Thai Beverage seeking to purchase all shares, totaling nearly US$5 billion.
Hanoi Alcohol Beer and Beverages Corporation (Habeco) is also expected to be sold early next year.
Vietnam is one of the fastest growing economies in Asia and is expected to meet its target of 6.7% economic growth this year.
The Vietnamese the government is therefore keen on a high valuation of Sabeco and Habeco, and is wary of excessively raising taxes or other restrictions on consumption.
"Strong economic growth, liberalizing economies, and a growing consumer class across southeast Asia will increasingly draw in large international players across consumer goods industries," says Peter Hays, consumer analyst.
"Brands seeking to enter the region, will have to navigate a complex and sometimes turbulent political space."