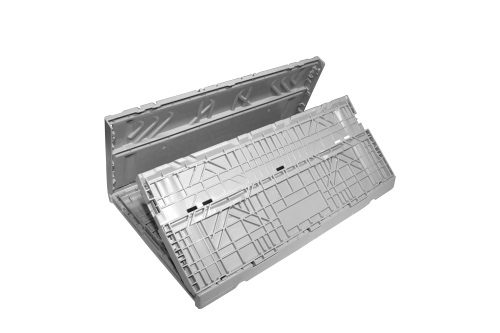 Cabka-IPS will present its collapsible storage and picking container with a new feature – an active-lock closure mechanism at Fruit Logistica in Berlin from February 7-9, 2018.
This makes it easier to handle Drybox, as it can be folded quickly and set up again.
It has been used in automated packing and order picking stations for several years.
With a load capacity of 25 kg, it can reportedly be used failure-free on roller conveyors and other conveyor and storage systems.
When empty it can be reduced from 26 mm to 36 mm.
The container has two rockers on the short sides, which the user can push inwards to unlock the walls.
To set up the Drybox, the side parts are raised and the locks snapped in automatically.