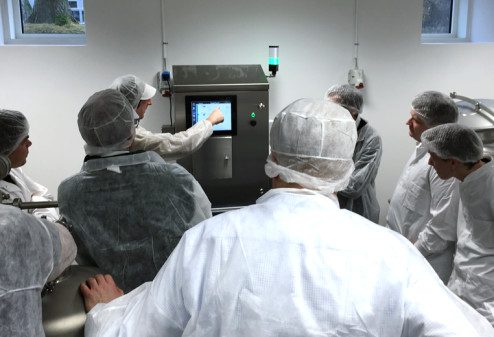 Rheolution has chosen Chr. Hansen to distribute its CoaguSens and ElastoSens products.
The products offer real-time analytics of the milk coagulation process for cheesemakers.
CoaguSens offers cheesemakers a better control over milk coagulation while CoaguSens can be used to automate operations and collect at line production data.
The collection and use of this data could reshape the dairy industry by increasing plant efficiency and product quality.
In real time and near the vats, they measure the flocculation point (where solid particles are separated from the liquid), the milk gel firmness, as well as the speed of coagulation.
The milk gel-cutting step is often the least controlled step in the cheese making process, but with the insights that this technology can derive, cheesemakers will know precisely the optimal time to cut the cheese curd at a controlled firmness.
This will enable them to retain the greatest amount of protein and fat from the milk in their cheese, thus increasing the overall value generated from the milk processed.
The new partnership not only expands Chr. Hansen's product portfolio, which already includes top of the line coagulants, cheese cultures and tests, to include real-time data analysis tools.
CoaguSens and ElastoSens are already up and running for cheese producers throughout the US, Canada, and Europe.
Chr. Hansen expects to further develop these markets and continue to grow reach globally.