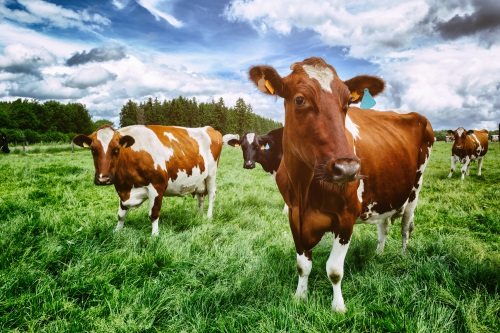 Kerry has become the first major milk processor to achieve 100% certification of its milk suppliers in Ireland under the Sustainable Dairy Assurance Scheme.
Kerry Group has completed the certification of all its 3,300 milk suppliers under the internationally accredited, Sustainable Dairy Assurance Scheme (SDAS).
The first national program of its kind, SDAS is a comprehensive quality and sustainability program that independently audits performance at farm level every 18 months.
Developed by Bord Bia (the Irish Food Board) in collaboration with key stakeholders, SDAS was launched in December 2013, under Origin Green, the world's first national food sustainability program.
A founder member of Origin Green, Kerry has become the first major milk processor to achieve complete certification under SDAS across its entire Irish milk pool.
The Group's 3,300 milk suppliers located in South West Ireland provide Kerry with over 1.2 billion liters of milk annually.
Using a natural grass-based production system, they are already considered to be among the most sustainable producers.
These family farms are now demonstrating a further commitment to continuous improvement through independent assessment every 18 months.
The SDAS audit will satisfy Kerry's longstanding requirements on quality, food safety and traceability at farm level while the evaluation of performance on sustainability criteria such as environmental management, animal health and welfare, pasture management, and health and safety will now help to ensure more sustainable production.
Through the audit process, Bord Bia also determines a carbon footprint for each individual farm using an accredited footprinting model.
With feedback provided to the farmer directly, the process helps to monitor environmental impacts and supports ongoing improvement.
Since the introduction of SDAS, Kerry's Agribusiness division has been actively engaged with its milk suppliers to help guide them through the certification process.
Having reached this milestone, Kerry's focus will now turn to supporting farmers as they continue to optimize efficiency and sustainable production.