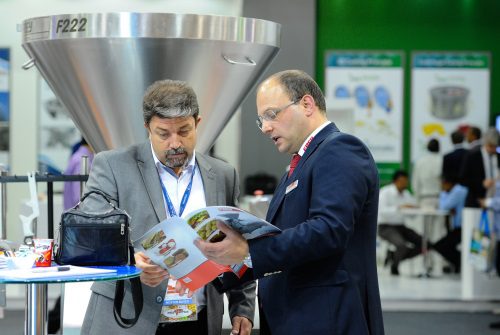 Gulfood Manufacturing returns to the Dubai World Trade Centre (DWTC) for the fourth time from October 31 to November 2, 2017.
The Middle East's ingredients, processing, packaging and logistics exhibition will highlight how automation is revolutionizing the world's food supply chain.
Food News International finds out more from Mark Napier, exhibitions director of DWTC and show director of Gulfood Manufacturing.
FNI: How will the 2017 edition be different from last year?
Napier: This edition will feature five specialist industry sectors namely ingredients, processing, packaging, supply chain solutions, and automation and control.
New to this edition is the Gulfood Manufacturing Awards, which will recognize industry excellence.
The awards will comprise four major categories: manufacturing industry; ingredients innovation; packaging and processing, as well as supply chain with entries judged by an international panel of industry experts.
The Gulfood Manufacturing Innovation Tours will also give visitors an opportunity to witness real-life innovations at work inside some of the region's leading, awarding-winning food factories.
FNI: How have the demands of food and beverage manufacturers changed over the years?
Napier: Rising global populations will naturally result in a rise in demand for food, as manufacturers adapt to constantly changing consumer preferences, with experience, sustainability and affordability now more in focus than ever.
Food and beverage manufacturers are increasingly looking for solutions that enable them to deliver products and services faster that guarantee quality, authenticity and sustainability.
They want to demonstrate that they understand client and customer needs and are consistently looking for new and innovative solutions that allow them to stay ahead of the competition.
FNI: How have food and beverage solutions providers been able to meet that demand?
Napier: More than 1,600 exhibitors from over 60 countries will be showcasing their latest innovations at Gulfood Manufacturing 2017 to meet needs and solve equipment, solutions and support problems.
With more than 30,000 visitors expected to attend the three-day event, Gulfood Manufacturing enables solutions providers to network with investors and explore potential business ventures for growth.
The various sectors of the show will also give exhibitors greater access to potential new customers looking for the latest in food industry supply chain solutions and potential partnerships across the MENA region.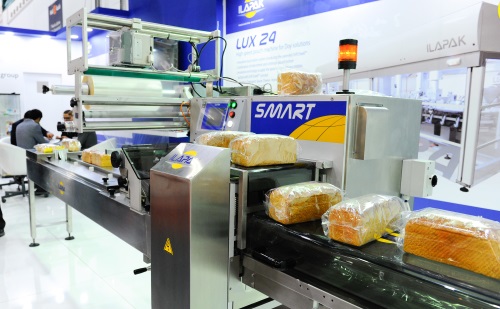 FNI: How will demand evolve in the next five years?
Napier: With the global population figure estimated to reach 9.7 billion by 2050, according to a study by the United Nations Department of Economic and Social Affairs, the challenge for food and beverage manufacturers over the long-term will be how to feed the people and meet customer preferences.
Like so many of the world's industries, the global food supply chain is increasingly adopting digital transformation, automation and robotics will play a leading role in the industry in the years ahead.
According to the 2016 PriceWaterhouseCoopers Middle East Industry 4.0 report, companies in the Middle East anticipate significant gains with the adoption of digitization and integration over the next five years, witnessing increased annual revenues of up to US$17 billion across various industries, including product development and purchasing, manufacturing, logistics and service.
To this end, automation and controls are one of five dedicated sectors at Gulfood Manufacturing 2017, enabling those looking for the latest in automated and robotic solutions to more easily reach their target services.
FNI: How easy has it become for foreign solutions providers to enter the Middle East food and beverage manufacturing sector?
Napier: Boosted by its strategic geographical location, modern infrastructure, sociopolitical stability and commitment to economic investment, the UAE, specifically Dubai, has moved to the forefront of the international food supply chain industry and continues to provide a stable operating base for businesses.
Innovative government-backed initiatives such as Dubai Wholesale City and Dubai Food Park and private sector investment, evidenced by halal food producer Al Islami's US$27.2 million facility at Dubai Investment Park, Brazil's BRF SA's US$150 million plant and Abu Dhabi's National Food Products Co's US$411 million facility at the Khalifa Industrial Zone Abu Dhabi (Kizad) have further cemented the UAE's increasingly influential role in the food supply chain industry and help overseas organizations grow in the region.
Saudi Arabia is increasingly becoming a regional force in the industry and presents a range of opportunities for overseas investors to establish a base in the Kingdom, driven by the government's visionary Saudi Vision 2030 transformation plan to diversify the country's economy.