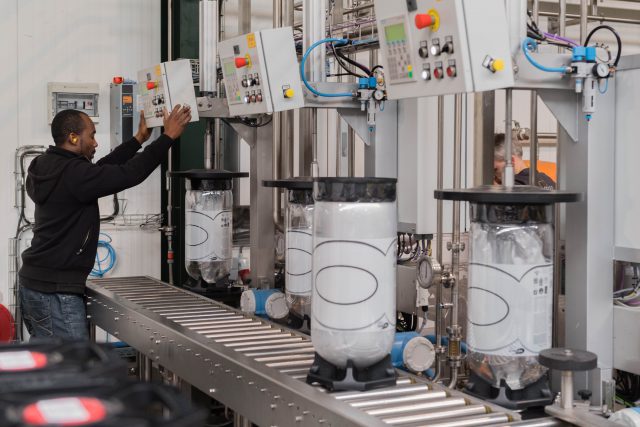 At Drinktec 2017 in Germany, Lightweight Containers presented the first KeyKegs made from 10% used KeyKegs and 40% of recycled materials.
The company says plastic recycling industry is a relatively new one and is rapidly developing.
Plastic products with a more complex composition are not yet being recycled on a large scale.
"After a long period of development, we've arrived at the point where we can process used KeyKegs on a recycling line. It has helped development enormously that the KeyKeg has a circular design and already mostly consists of mono materials. We can already reuse 81% of a KeyKeg," says Bert Hansen, chief technology officer.
The company has started two pilot projects for collecting used kegs.
"The logistics are a challenge. After all, you want to set up the logistical process so that you have fewer trips and thus minimal CO2 emissions from transport, and at the same time you want the recovered material to cover the costs of processing," says chief commercial officer Anita Veenendaal.
"We're testing two models in Amsterdam; one through beverage distributors who collect the empty kegs during their rounds, and the other once they've been separated out of the garbage after collection by the city."
"The KeyKegs are then compressed and brought to our recycling sites, thousands at a time."
"Lastly, we're also testing various collection methods at beer and music festivals. We expect that this will give us a set of collection methods that we can implement in other cities and countries."
The one-way kegs come in 10-, 20- and 30-liter versions for breweries, wineries and other beverage companies.