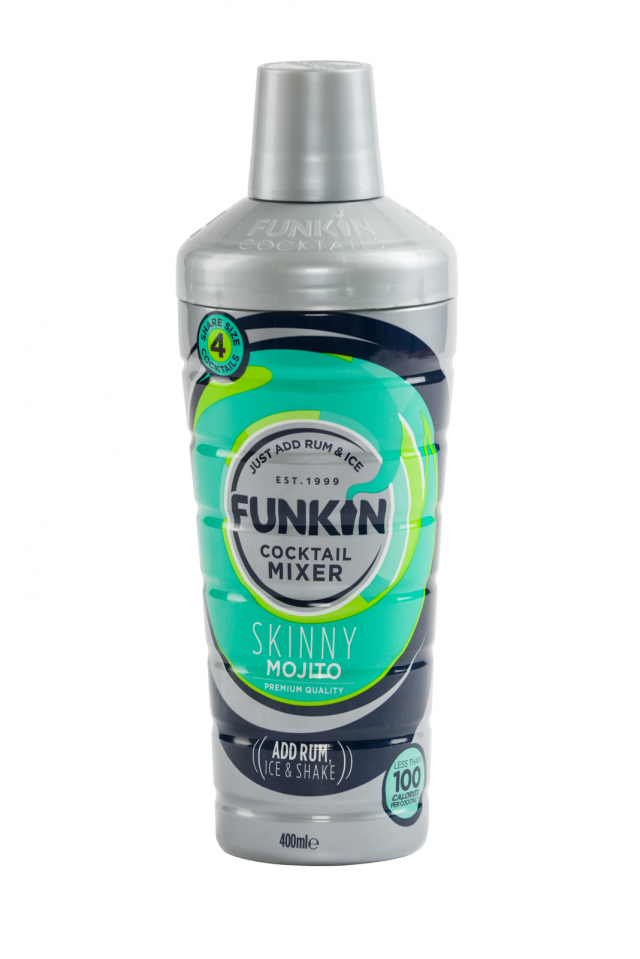 Two RPC sites are producing a shaker pack that allows consumers to produce the perfect cocktail in the home.
Funkin Cocktails supplies its all-natural syrups, fruit purees and cocktail mixes to bartenders.
Produced for the retail market, the Cocktail Shaker range offers a quick and easy way to make beverages with fruit mixture packed in the shape of a traditional cocktail shaker. Consumers use the cap as a measure to add the relevant amount of spirits, add some ice, and then shake.
The shaker pack, which was designed by Air Innovation, is extrusion blow molded in multilayer polypropylene by RPC Promens Consumer Corby and the lid and measuring cap injection molded by RPC M&H Market Rasen.
RPC Design worked on the technical aspects of the pack, including the provision of strengthening rings and hoops, to ensure the finished bottle could withstand hot and cold filling, depending on the requirements of the different mixtures.
Careful attention was also paid to ensuring an effective seal between the cap and the lid, and the lid and the container so that no liquid leaks out during the shaking process.
The container's PP/EVOH/PP construction creates an effective barrier to preserve the quality of the fruit mixtures.
The pack has a full-length shrink sleeve and an embossed Funkin logo on the shoulder.
The lid and cap are produced in metallic silver polypropylene to match the graphics on the shrink sleeve.