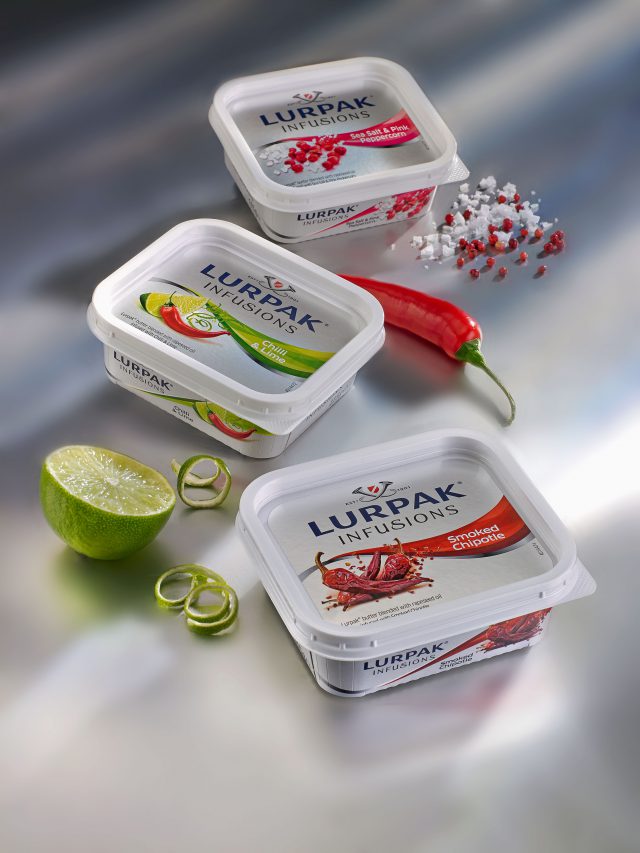 The line extension for Lurpak Spreadables is using RPC Superfos's CombiPac tub.
Ideal for butter, yellow fats and dairy products, the CombiPac tub offers a combination of plastic and cardboard.
The outer part is made of cardboard, providing light barrier protection and ensuring a lightweight pack.
The inner part consists of a thermoformed plastic sheet, protecting the edible content and making the pack grease resistant.
The regular pack was slightly adapted so that both the lid and tub are thermoformed and made slightly smaller for portability.