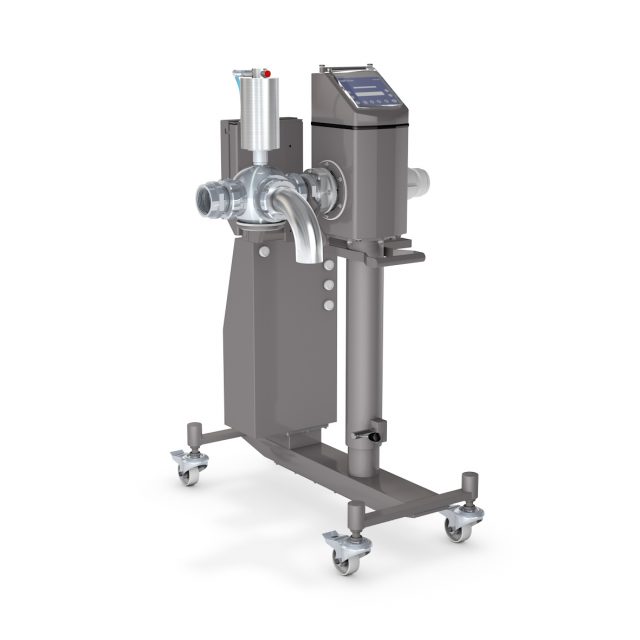 Mettler-Toledo Safeline releases a new range of HDS Pipeline Metal Detectors for vacuum filling lines to detect sensitivity and stability, as well as user-friendly operation in potentially harsh or extreme working environments.
Developed based on the company's Signature platform, the pipeline metal detection solution has a full stainless steel construction and sealed to IP69K, HDS systems can withstand the most extreme conditions and stringent washdown regimes required in meat and food processing plants.
Safeline's advanced detection coil technology and Signature software platform deliver very high sensitivity to all metal types.
Ferrous, non-ferrous and even difficult-to-detect non-magnetic stainless steel contaminants can all be easily detected.
In addition, HDS pipeline systems are capable of detecting non-spherical contaminants such as metal clips, wire, swarf and slivers of metal introduced during grinding processes, which have traditionally proved difficult to locate due to a phenomenon known as the 'orientation effect'.
The short overall length of the throughput tube and utilisation of Safeline's zero metal-free zone (ZMFZ) technology minimises product "creaming" (uneven distribution of fats towards the outside of the product).
This also enables metal fittings and other process equipment to be positioned in close proximity to the detection head without compromising detector performance.
Four castors offer 360° rotation, facilitating easy withdrawal from the process for cleaning and relocation to other lines if required.
Furthermore, flexible height adjustment allows the detection head to be raised or lowered via a gas-strut to link up with the vacuum filler outlet.
Fine adjustment to take account of uneven floors is also provided via a hygienically-designed screw feature on each individual castor.
All HDS systems incorporate 'stop-on-detect' functionality, generating a signal to control vacuum filler operation when metal is being detected.
This enables the contaminated product to be purged from the pipeline.
Alternatively, manufacturers wishing to reject contaminated product without stopping the filler can choose stainless steel, food quality plug or ball type reject valves.
Available for use with sausage meats, fats, high-viscosity pastes and liquids, such valves incorporate quick release couplings to automatically redirect process flow into a reject bin when metal contamination is identified.