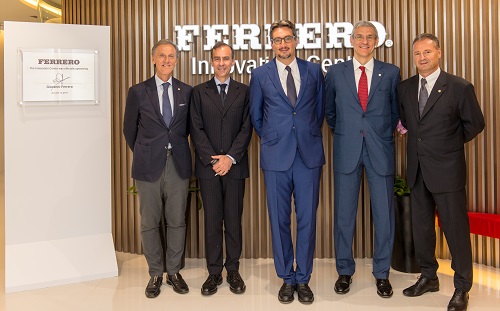 Ferrero opens its first Asian innovation center in Singapore to house functions in the areas of health and nutrition, new raw materials and product research and development, consumer insight and foresight activities.
At the Ferrero Innovation Center, which has been supported by the Singapore Economic Development Board (EDB), a multidisciplinary team of experts in food science, biotechnology, nutrition, consumer insights, material science and design will engage with the Singapore ecosystem to foster the innovation process.
The decision to place the Ferrero Innovation Center in Singapore was motivated by its strategic location in Asia and its prominent role within the global scientific research community, which includes among others, the Agency for Science, Technology and Research and relevant universities.
This environment combines scientific talent and resources with Asian consumer demographics.
This provides a platform for experimenting with novel technologies and raw materials with the aim to develop and test new products in a market of strategic importance for Ferrero.