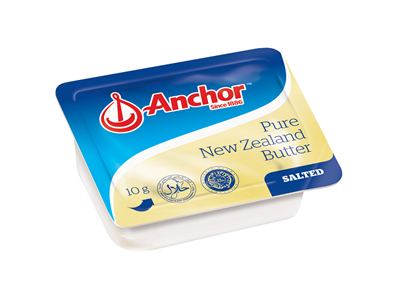 Fonterra will invest almost US$20 million at its Te Rapa site in New Zealand to meet growing demand for cream cheese and mini-dish butter.
Robert Spurway, chief operating officer global operations, says the growth in demand is further demonstration of a shift in food preferences in China and across wider Asia.
"Much of the demand we're seeing for products like the mini-dish butter is from hotels, restaurants and commercial kitchens in China – all out-of-home eating experiences where consumers are choosing dairy to complement their meal," says Spurway.
"Where in the past, many of these markets have trended towards non-dairy creams and spreads, we're seeing a real desire for natural dairy in both food preparation and at the table."
"And while the foodservice aspects are important, it is the latter that is really exciting – consumers actively choosing to incorporate more dairy into their daily diets."
China is the greatest growth driver for Fonterra's successful consumer and foodservice business with a 40 per cent increase in volumes for the financial year to date compared to the same period last year.
A taste trend towards butter is evidenced by the increase of the country's imports from 17,000 tons in 2009 to 63,000 tons in 2016, representing an annual growth of about 20%.
"Recently we've seen the demand, particularly out of China, exceed supply," says Spurway.
The expansions will see Te Rapa go from six cream product lines to eight.
The new butter line will see production more than double from 250 million to 650 million mini-dishes per year.
Meanwhile the additional cream cheese line will increase plant capacity from 30,000 tons to 33,500 tons per year, as well as add capability to manufacture 5 kg blocks in addition to the 20 kg ones currently produced.
The Te Rapa Site was established in 1967 as a powder drying facility.
The cream plant was established in 1997 for the manufacture of consumer and bulk butter and cream cheese.
An additional cream cheese line was added in 2013.
As one of Fonterra's top five manufacturing sites nationwide, Te Rapa employs around 500 staff and produces 80,000 tons of cream products per year.