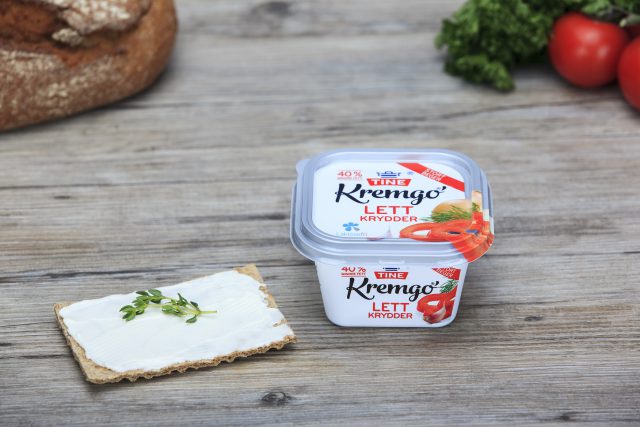 The Kremgo range of cream cheeses from Norway's Tine has used advanced in-mold label thermoforming from RPC Bebo Plastik and Bebo Print lid printing technology for on-shelf presence.
The 88 x 88 mm square polypropylene tub for the new Kremgo Lett lighter varieties also incorporates a light protector to protect the cheese and maintain its freshness and taste.
The ability of the IML-T process to apply the pre-printed labels to the pack during the thermoforming process provides all-over decoration with high quality graphics to deliver strong branding.
This is further enhanced by the Bebo Print technique of printing the lid sheet prior to thermoforming, covering the entire area of the lid.