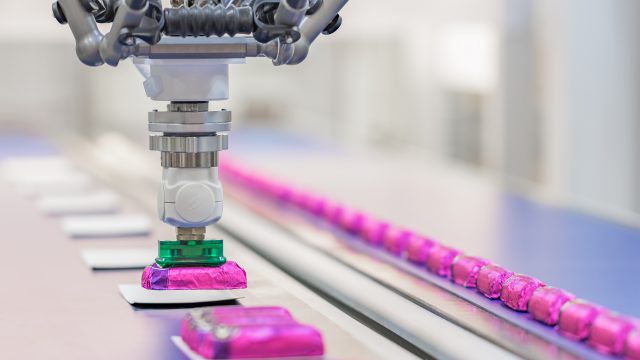 ABB displayed a packaging cell that can box products at high speed while synchronizing a conveyor with an ABB robot, achieving the optimum balance of speed and motion at interpack 2017 in Dusseldorf, Germany this month.
The highest levels of packaging performance and reliability come from connecting collaborative automation solutions in the digital space.
It also showed visitors how ABB Ability Connected Services can harness the intelligence from single robots or entire fleets to reduce incidents by up to 25% and speed response and recovery by up to 60%.
Unplanned packaging system downtime can create costly bottlenecks and production delays as well as product safety risks in sectors such as food and beverage.
ABB also introduced a new food grade variant of its IRB 1200 compact robot.
The IRB 1200 combines fast cycle times and long reach with the shortest turning radius in its class.
This allows the robot to be close to processes and other equipment without interfering with operations, which makes cells faster and more flexible while using less valued floor space.