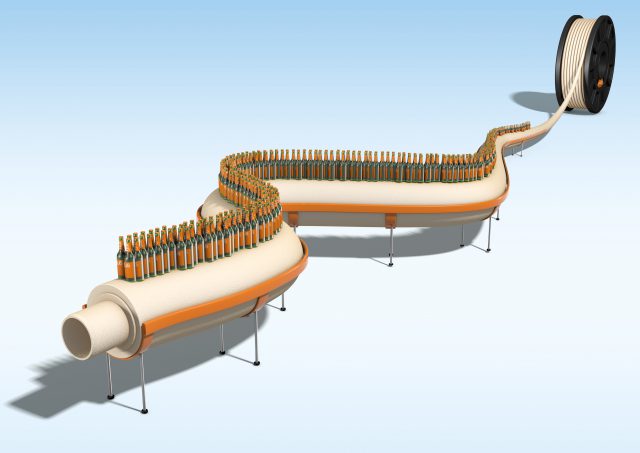 The three dimensional (3D) print material iglidur I150 developed by motion plastics specialist igus has now been approved for food contact according to EU regulation 10/2011.
By the certification of this Tribo-Filament that has a versatile use, customers can now print their custom-made parts which are approved for direct contact with food or cosmetics in moving applications.
The material is lubrication- and maintenance-free and can be used on 3D printers that do not have a heated printing plate.
With the certified system, lubrication-free special parts for movement in the food industry can be produced quickly and cost-effectively.
It can be processed on any 3D printer where the nozzle temperature can be set to 250°C.
With very low shrinkage, the plastic can be processed on 3D printers that do not have a heated printing plate.
In this case, the igus adhesive film is recommended as the base for the print bed in order to ensure adhesion.
In addition to iglidur I150, igus has five other lubrication and maintenance-free iglidur Tribo-Filaments for applications such as where permanent load or chemical resistance is required.