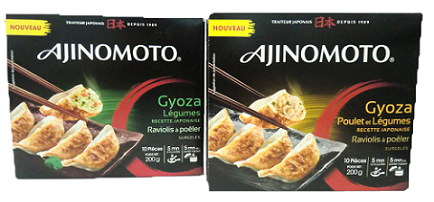 Ajinomoto and a French retailer are rolling out eight varieties the former's frozen Japanese foods throughout France in April 2017.
In April 2017, Ajinomoto's French subsidiary conducted trial sales of its branded frozen foods at selected stores of the major retailer in Paris.
The retailer found the products have contributed to increased frozen food sales, thereby Ajinomoto's full-scale launch into France.
This is the first nationwide rollout of Ajinomoto branded frozen foods for consumers through a key European channel with products such as gyoza and karaage for Japanese restaurant-style food to be easily enjoyed at home.