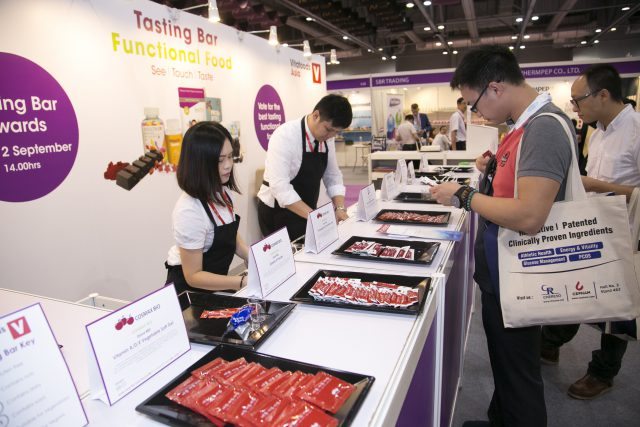 The seventh edition of Vitafoods Asia will be held in Singapore from September 5 to 6, 2017.
With lifestyle trends and changing consumer demand, what are industry players mindful of?
Food News International asks exhibitors of the 2017 edition on their take of the sectors they are in, Southeast Asia and their value proposition to food and beverage producers.
Health promoting ingredients
Sector: Ingredients
Exhibitor: BioActor
Interviewees: Hans van der Saag, MD; Ariel Zhang, sales officer
Years of participation: Two
There has been an emerging consumer interest in natural, stimulant-free ingredients and products to promote a healthy, active lifestyle and vitality.
This is especially due to the expected rise in ageing populations, the desire to stay active longer and interest in digestive health products.
BioActor will be exhibiting Actiful and MicrobiomeX at the show.
Actiful is an all-natural, stimulant-free, highly bioavailable citrus and pomegranate complex.
It contains an optimal enantiomer configuration and standardized active flavonoid and nitrate content to enhance energy and vitality in middle age and older populations.
Meanwhile, MicrobiomeX is a natural whole fruit extract of citrus sinensis with bioavailbility and standardized for its high flavonoid content.
It can promote gut and health through its anti-inflammatory effects as it can modulate gut microbiome composition.
We provide all-natural ingredients that are scientifically validated for health benefits.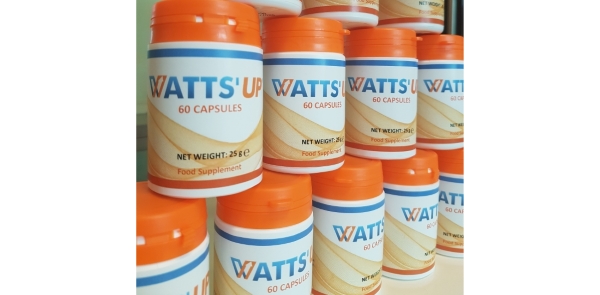 Helping people cope with a stressful life
Sector: Ingredients
Exhibitor: Sabinsa Corporation
Years of participation: First time
Interviewee: Shaheen Majeed, marketing director
Consumers have become discerning when it comes to food, as they look for more nutritious, organic and non-genetically modified foods.
Palatability, which is the taste factor, has certainly improved over the years, which makes food enjoyment a top priority for manufacturers.
In addition, nutritional supplementation is becoming popular as it goes hand in hand with food.
This is because more people understand that they may not be able to obtain optimal nutrition from the foods they eat, especially certain vitamins and minerals.
For example, liquids and juices need to taste great and natural extracts are being incorporated into local food to optimize nutritional value of products.
Trends
With an urban lifestyle, stress and the environmental wear and tear on our bodies, we suffer from aliments and while food helps, supplements for joint care and blood sugar management are taking a greater importance.
The weightloss category remains a popular one, though it has a tainted image in the US.
Meanwhile, Southeast Asia enjoys the various traditional medicines that has thousands of years of history, specifically Chinese (traditional Chinese medicine) and Indian (Ayurveda).
However, getting them standardized (extracts) and compliant to safety and regulatory has been a daunting task.
This form of food that cannot be ignored.
At Sabinsa, we are working with Southeast Asian companies to bring out innovative nutritional supplements, beyond traditional capsules and tablets.
We are helping companies formulate with our ingredients drinks and typical flat breads that incorporate our Ayurveda-based ingredients.
For example, our standardized curcumin extract has clinical results on joint health to metabolic syndrome.
Our enzyme complex is proved to alleviate muscle soreness; a safely standardized nitrate product that helps increase endurance.
Our shelf-stable probiotic can withstand high heat and remain viable even after brewing it with coffee.
Flexible product offering
With our resources close by in India, we are very flexible in terms of research and development – whether it is to help tweak what we currently supply, say for solubility, or a completely new product.
Our manufacturing sites in India have been audited by several regulatory bodies, and we welcome audits by our customers.
From proper documentation, to the strict testing standards that we follow, we are offering more than just ingredients, we are offering solutions.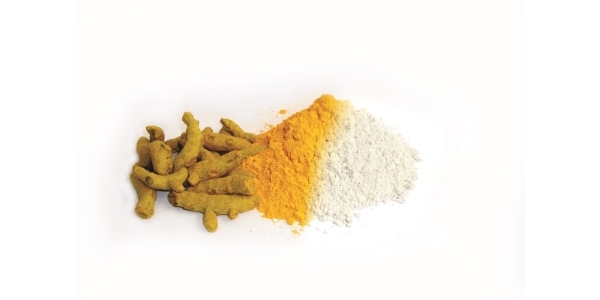 Plant-powered year
Sector: Finished Products
Exhibitor: Chemical Resources (CHERESO)
Interviewee: Gopesh Lamgora, technical adviser – products
Years of participation: First time
The nutraceuticals market is surging continuously due to consumers' desire for natural and functional food.
Consumers are attracted to the wholesome package of 'safe and effective' and 2017 should be a year 'powered by plants'.
Healthcare expenditure is increasing and so is the incidence of lifestyle diseases, which will lead to a steady growth in demand for nutraceuticals.
The growth of nutraceuticals in Southeast Asia might be slower than expected due to their investment-oriented nature, although there is an upward trend in developed countries for nutraceuticals and supplements.
In developing countries, more needs to be done to advertising and creating brand awareness as these products might be considered by consumers as luxury items.
Our products are patented and clinically evaluated and they cater to the most common lifestyle diseases like diabetes, polycystic ovarian syndrome, obesity, prostate and testosterone deficiency.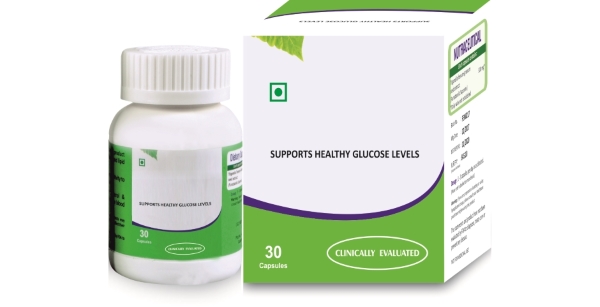 Region for growth
Sector: Finished Products
Exhibitor: Connoils LLC
Interviewee: Elizabeth Cambar-Roney, international sales director.
Years of participation: Four
In 2017, we are seeing growth in the area of oils such as Saw Palmetto oil and Evening Primrose oil, as well as requests in the amount of oil powders from our customers.
The Southeast Asian market is constantly growing, so are countries such as Korea, Japan, Taiwan and Hong Kong.
We sell quality raw materials such as oil, oil powders and specialty products that manufacturers can add to their current formula.
Most of our oils are plant based and organic for the marketing of natural products.
Quality from Finland
Sector: Finished Products
Exhibitor: Hankintatukku Oy
Interviewee: Johanna Hukkanen
Years of participation: Three
People are becoming more interested in beauty within-products such as supplements, besides topical creams.
From our point of view, Asia is the best area to look for growth at the moment with our high quality products from Finland.
Finland has a positive image, which can boost sales for distributors.
When people buy Finnish products, they know what they are getting and what is in them, especially reliability and quality.
Generation-specific solutions
Sector: Finished Products
Exhibitor: Natreon Inc
Interviewee: Aparna Kalidindi, technical sales and marketing manager
Years of participation: First time
Sports nutrition and healthy aging products are on the rise in 2017.
The former is becoming more popular amongst the 'weekend warriors' who want to improve their athletic performance besides body building. Healthy aging has always been a growing segment amongst baby boomers, as They want to maintain an active lifestyle and seek natural remedies for joint health, cardiovascular health and blood sugar control.
Millennials and middle-age consumers are also looking to improve their health and prevent chronic diseases.
They seek healthy aging supplements for enhancements in energy levels and athletic performance and recovery.
This is a growing sector in Southeast Asia.
With more awareness of lifestyle trends, developing nations in Asia Pacific are becoming more interested in functional foods and dietary and herbal supplements.
This region is expected to experience a compound annual growth rate of 7.33% to 2022.
Natreon has six branded and clinically proven Ayurvedic ingredients that are aqueous extracts (no solvents used in the extraction process).
These are condition-specific ingredients and each ingredient has multiple human clinical studies to prove efficacy and safety.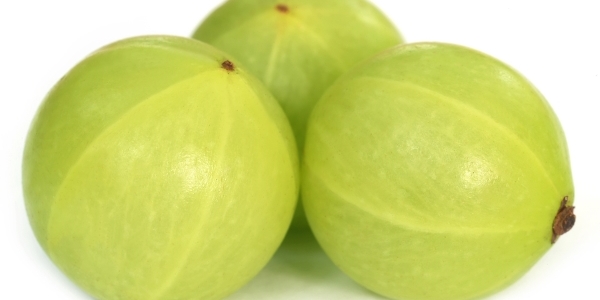 Help for the battle of the bulge
Sector: Finished Products
Exhibitor: OptiPharm Pty Ltd
Spokesperson: Garry McDonald, MD
Years of participation: Three
Overweight and obesity is a growing concern worldwide.
We are receiving numerous enquiries for our products in the Southeast Asian region, indicating a growing weightloss and nutrition sector.
We are also seeing an increasing interest in Australian manufactured products due to consumer trust in the country's manufacturing standards.
This sector affects virtually all ages and socioeconomic groups, Asia included.
It threatens to overwhelm both developed and developing countries, as the World Health Organisation believes it is having worldwide economic impact.
Optislim could ease the burden on the health care system as an affordable option to assist people on their professionally developed weight loss journey/program.
It helps people make positive lifestyle choices for weight loss and weight management.
Optipharm is made from Australian-made milk-based products, which has generated a genuine interest in Southeast Asia.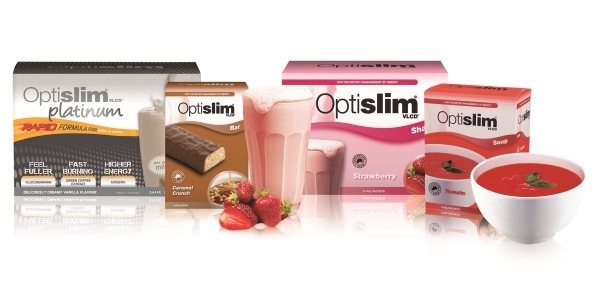 Resource into China
Sector: Services
Exhibitor: ChinaGate Consulting Company
Interviewee: Wendell Wei, CEO
Years of participation: Two
We provide regulatory consulting services with knowledge in health food, new food raw material, novel food and food additives, especially in China.
At the show, we seek inform companies that we can help them obtain regulatory approvals of China's blue hat registration for dietary supplements, related consulting and connect them to distributors in the country.
Consumer trends fuel nutraceutical market
Sector: Contact Manufacturing & Private Label
Exhibitor: Arnet Pharmaceutical Corp.
Interviewee: Roberto Perez, international sales manager
Years of participation: Four
Asia Pacific's growing economy presents a profitable opportunity for the nutraceutical market.
This is particularly due to the change in the lifestyle trends and fitness habits of the population.
We foresee developing nations in Asia to have a greater awareness of functional foods, dietary supplements and herbal products, as well as approving these type of products as part of their nutrition offering.
As a manufacturer of nutraceutical products present in major tradeshows worldwide, we aim to provide optimal customer service and high quality products, especially registration, regulatory affairs, quality assurance, sales and logistics in the nutraceutical industry.
At the show, we would like to meet with current and potential customers, learn of the new market trends and registration guidelines in ASEAN.