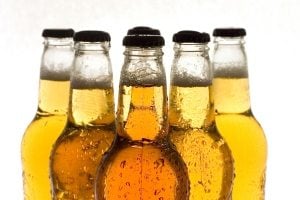 INX International Ink will introduce an approach to color management for craft beer producers at the Craft Brewers Conference in Washington D.C., US, from April, 11-13, 2017.
INX Color Perfection is a two-piece color catalog for can design and decorating.
The book initially contains more than 600 color chips with ink formulations.
The licensed software program assures users that all colors fit within a set tolerance level to meet color consistency standards.
"Each color was printed on industry standard two-piece beverage stock cans using a pilot press, and they were coated using an industry standard, water reducible over-varnish," said Renee Schouten, director of marketing.
"Color Perfection shortens the process from concept to can. Using an on-demand output vessel such as the INX CP100 digital cylindrical printer, gives you the option to produce cost effective, direct-to-can short runs or prototypes in a few seconds."
"The same can be done for film wraps with the Roland VersaCAMM printer."