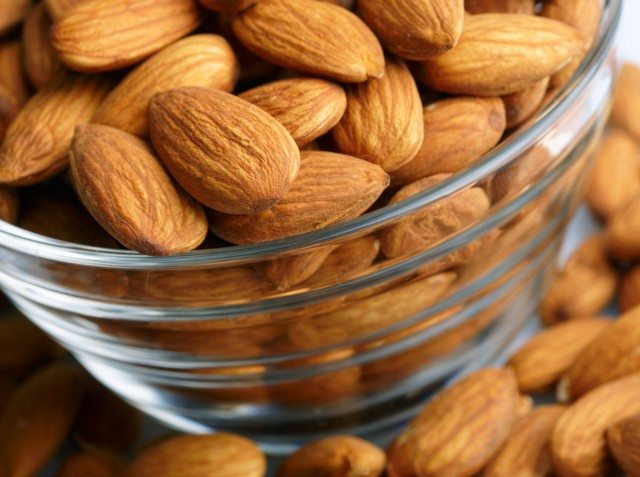 While snacking is often thought of as an indulgent and convenient alternative to traditional meal times, many consumers are now focusing on their health, creating new opportunity for healthy snacks.
Mintel's report reveals that 40% of urban Chinese consumers eat more nuts and seeds today compared to six months ago.
Pointing to the rise in popularity of these healthy snacks, 58% of consumers say that nuts and seeds taste good and 44% say they are convenient to eat, while only 9% say nuts and seeds are unhealthy.
It seems that nuts are high in demand in China as product launch activity is also on the rise.
Mintel Global New Products Database (GNPD) reveals that 17.5% of snack products launched in China between 2014 and 2016 were nuts, compared to 15.3% of those launched globally.
The healthy snacking trend is contributing to the growing popularity of nuts and seeds in retail channels as well.
In China's retail snack market, nuts and seeds is the largest category, with a retail value of RMB263.7 billion (US$38.27).
The segment is forecast to grow at a compound annual growth rate of 10.7% in terms of value between 2015 and 2020, reaching RMB345.6 billion.
"Chinese consumers have become more aware of the health benefits of nuts and seeds," says Ching Yang, senior food and drink analyst.
"Now, it seems that eating nuts and seeds is no longer something to do to kill time while chatting with friends, but part of the overall pursuit of a healthy and trendy lifestyle."
"Therefore, companies should consider packing up the traditional nuts and seeds bulk products in favor of branded products that are positioned as a healthy snack."
"We're seeing a number of the nuts brands thriving when leveraging this consumer trend."
Defining healthy snacks
Mintel research reveals that 61% of consumers associate a healthy snack with 'all-natural', while 42% associate it with 'fortified with additional nutrients'.
Meanwhile, 31% of Chinese consumers associate healthy snacks with 'high in protein', and the demographic skews towards male consumers aged 25-29 (42%).
Furthermore, 41% of Chinese consumers aged 40-49 associate healthy snacks with 'low in salt'.
Snack types
According to Mintel GNPD, one quarter of snack products launched in China between 2014 and 2016 were meat- or seafood-based snacks.
And 48% of consumers think meat/seafood-based snacks taste good and are filling (46%).
On the other hand, the growth rates of traditional sweet snacks, such as sugar confectionery, ice cream and biscuits, are relatively slow.
About 26% of urban Chinese consumers are eating less chocolate confectionery today compared to six months ago, while 23% are eating more.
However, 63% of Chinese consumers are eating more fresh fruits and vegetables as snacks, and 42% are eating more dairy-based snacks.
"Chinese consumers have rising awareness of their sugar and fat intake," says Yang.
"Therefore, more consumers are switching to fresh fruits and vegetables or dairy-based foods for snacking."
"This suggests a growing opportunity for food and drinks brands that enjoy a healthy perception (e.g. dietary supplements, cereals and yogurt) to tap into the snacking occasion by developing snack format products."
"Our research shows that Chinese females are concerned with calories, while Chinese males care about protein."
"With this in mind – and the fact that the average sodium level in China's meat snacks is lower than the global average and the level is decreasing over time – the 'reduced sodium' claim is still rarely seen on meat snacks and, therefore, could be leveraged to meet consumer needs."
Buying behavior
Imported snacks are gaining popularity among urban Chinese consumers.
Some 42% of urban Chinese consumers are interested in buying imported products they have never tried before across a variety of purchase channels that specialize in selling imported snacks.
Of these same urban consumers, while 34% have bought snacks from imported food stores, 28% have bought at local stores when travelling and 19% have bought from foreign shopping websites.
In addition, though 75% of consumers have bought snacks from any e-commerce site, physical retail channels are still the most popular purchase destination (96%).
"As consumers continue to look for new and different flavor experiences, international snacks have become a sector that many consumers are gravitating towards," said Yang.
"E-commerce is an especially important channel for international snacks."
"It not only allows consumers to easily access foreign products, but also provides a less costly channel for international players to enter the Chinese market."
"However, one of the challenges for consumers is deciding what products are good and worth the higher cost, especially for consumers living in tier-one cities as they are more likely to shop online."
"A product targeting mainstream consumers could use regular retail channels in order to reach more consumers, especially in the lower tier cities."