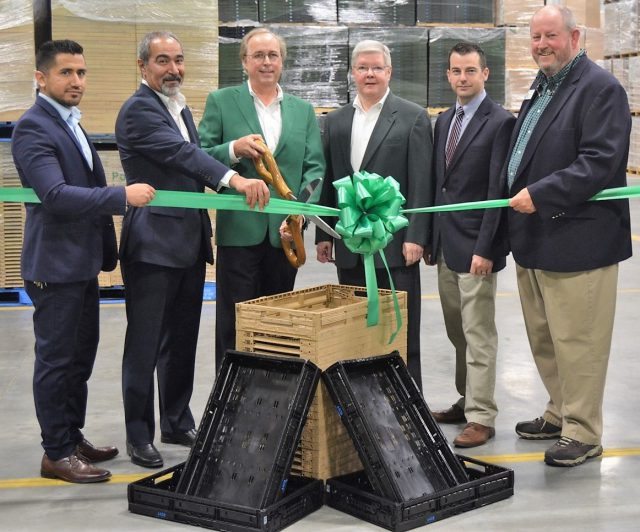 Polymer Logistics opens its Dublin, GA Service Center to support its customers in the Southeast and Mid-Atlantic states of the US.
The facility will provide Reusable Plastic Container pooling, sanitizing, and redistribution logistics to its customers.
It is the fifth Polymer Logistics service center in the US, joining operations in Salinas and Riverside, CA, San Antonio, TX, and Portage, IN. Polymer Logistics owns and operates its service centers across the country.
The new center incorporates the latest technology for energy conservation, product handling, and high-capacity reusable transport container washing, sanitizing, and drying.
The tunnel washer provides advanced spin-drying and folding capabilities, as well as the latest Worker and Food Safety features for customers and employees.
The facility has high efficiency lighting, variable frequency drivers and compressors to manage energy consumption, and thermal insulation on water and stem pipes to maintain temperature and reduce energy use.