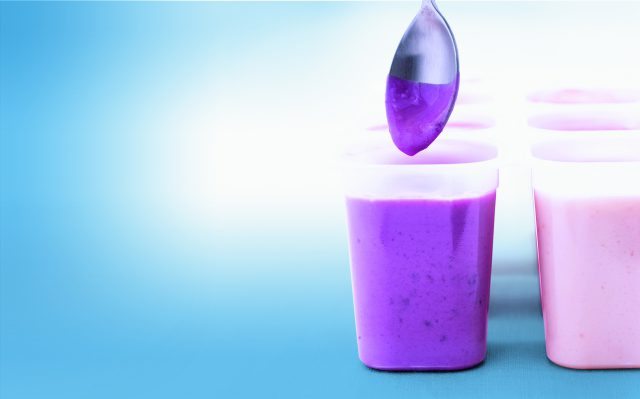 Lightweight plastic packaging requires less resin in the extrusion molding process, which is not only environmentally friendly, but also able to effectively reduce the cost of materials.
At Chinaplas 2017, Urola will be displaying a Rotary extrusion blow molding machine that can produce bottles from high density polyethylene or HDPE.
The resultant bottles have very high consistency with weight reduction averaging to 5% and energy consumption decreased by 30%.
This technology produces minimum material wastes and occupies very little floor space without compromise in surface finish, material distribution and consistency.
Meanwhile, BYK will be launching its newly-developed unique additive BYKO2BLOCK-1200 at the show.
This additive is based on platelet-forming modified clay and was developed for use in food packaging films.
The separated platelets are distributed equally in the polymer matrix, thereby reducing the permeability to gases and water vapor.
A small quantity of the additive can lead to a significant improvement in the barrier property while maintaining stable mechanical properties and transparency.
Moreover, it can also improve heat deformability.
The POD technology, developed by MACCHI SPA, allows for the production of better, thinner, stronger and cheaper multi-layer PE films.
The five-layer structure materials have optical performance and can improve appearance and sealing properties.
The secondary sandwich layer materials can provide higher mechanical strength and allow easy downgauging.
Taikang POF (polyolefin) heat shrink films, developed by Shandong Taikang Biodegradable Packing Materials, will debut as an advanced environmentally-friendly plastic packaging materials with higher tearing sound toughness and high anti-impact strength.
Meanwhile, Reveridia will showcase its biosuccinium succinic acid.
Biosuccinium is the first non-fossil feedstock derived chemical building block that allows customers in the chemical industry to choose a bio-based alternative with a lower eco-footprint for a broad range of applications, from packaging to footwear.
Poly propylene carbonate or PPC, developed by Jilin Boda Oriental New Material is a biodegradable plastic resin of recycled greenhouse gas carbon dioxide.
It is prepared by polymerization using carbon dioxide and propylene oxide. It can be used to replace traditional resins such as PE, polypropylene and polyamide for sustainable causes.
The show will be held in Guangzhou, China from May 16 to 19.