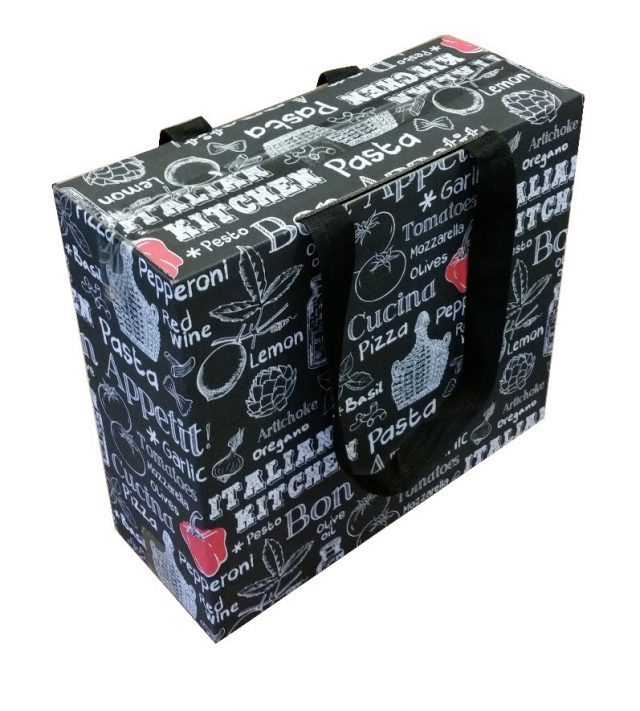 Smurfit Kappa has won the Transport and Shelf-ready Packaging Solution award at the NL Packaging Awards 2017 on March 16 in Hilversum, the Netherlands.
The winning Christmas Bag-in-a-Box product challenges the conventional image that people have of a Christmas box.
The products are packed in an integrated shopping bag with handles are pierced through the top of the box resulting in easier portability for the recipient.
The addition of an integrated bag with handles has no limitations on the current packing process, it is stackable on a pallet, easy to fill and close, and can be efficiently transported.
"This packaging solves a relevant issue in a practical manner. It's a vertical box instead of a horizontal box and has two handles," says the jury.
Three other Smurfit Kappa designs were acknowledged as runner-ups include:
– Anti-gliss system
A packaging design that guarantees optimal pallet stabilization when stacked in columns.
– 5-in-1 PC box
A packaging where the EPS interior is replaced by a one piece corrugated insert suited for five product variations.
– Grasdoos
The patented, biological and biodegradable grasslawn in a box is handy for potty training puppy in urban areas.