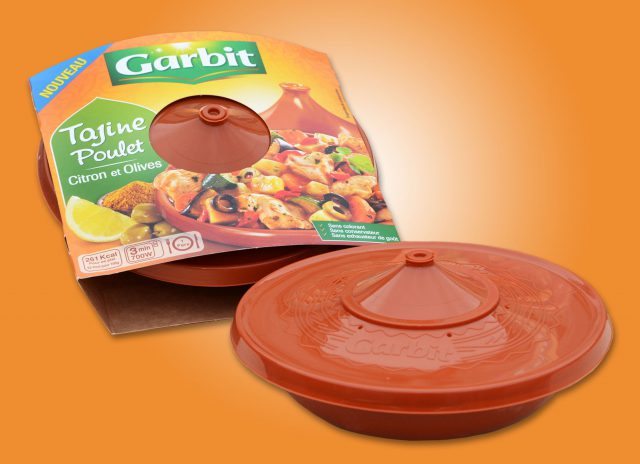 RPC Barrier Containers has created bespoke packs that resembles a traditional Tajine for French food manufacturer Soulié Restauration.
The new design for Soulié Restauration's ready meals Garbit brand comprises a thermoformed multilayer polypropylene (PP) container produced by RPC Bebo Plastik and an injection molded PP lid from RPC Bramlage, both in a warm terracotta color.
For effective branding, the lid is embossed with decorative details and the Garbit logo.
While the container can be taken directly from oven to table, the barrier pack's layer of EVOH provides protection against oxygen ingress for an ambient shelf life of 18 months.
Equally important, the lightweight, easy-to-handle pack offers maximum consumer convenience.
The new Garbit range comprises three varieties – Beef Kofta & Spicy Merguez Sausage; Vegetables & Dried Fruits; and Chicken, Lemon & Olives.