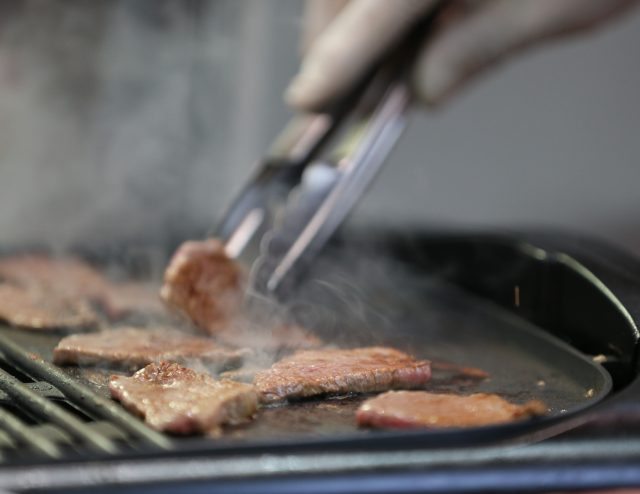 There are bullish forecasts emerging on the Gulf Cooperation Council (GCC) region's consumption of meat and poultry.
The Meat & Poultry sector, one of eight dedicated segments in the new layout of Gulfood 2017 in Dubai from 26 February to 2 March, has attracted 259 exhibitors from 35 countries including South America, Australia, the Far East, North America and Russia.
The specialized show comes as meat consumption in the six GCC states, where meat features heavily in traditional diets, is predicted by research house Alpen Capital to climb to 4.3 million tons by 2019.
Alpen's GCC Food Industry Report highlights growing demand for healthy, organic and halal products from trusted sources.
The region's increase in meat consumption is in line with the rising global trend of consumption of protein-rich foods, particularly organic and healthy produce with a strong, branded and most often halal provenance.
According to Euromonitor International, with processed and red meat called into question recently over associated health risks, meat-oriented businesses are "likely to emphasize the benefits of meat consumption, such as the fact it contains important nutrients and high quality proteins. They are also likely to include a greater variety of less processed products in their portfolio".
Agriculture consultancy Clarity estimates the region's demand for organic food indicates a market worth about US$1.5 billion by 2018.
"GCC populations have changed their consumption patterns by turning to more healthy food products," states the Halal Food Information Centre.
"One of the reasons is that government sectors aggressively promote continuous measures to reduce the obesity problem in the region."
"Therefore, broiler manufacturers should follow this health trend of the GCC consumers by developing a variety of processed chicken products."
"Moreover, they should advertise that their products are good for health due to being a source of high protein but low fat food, making it even more attractive for consumers in the region."
Region-wide health awareness campaigns are being credited with driving demand for healthier food as many consumers now pay more attention to their diet.
This in turn has led to an increase in number of producers vying for a share of a market that is increasingly seeking healthy and trusted food sources.
"Exhibitor feedback from 35 countries participating suggests this year's show is uncovering new regional trends with demand for healthier options, especially organic products, on an upward curve," explained Trixie LohMirmand, senior VP, exhibitions and events management, of show organizer Dubai World Trade Centre.